What Is a Media Renderer?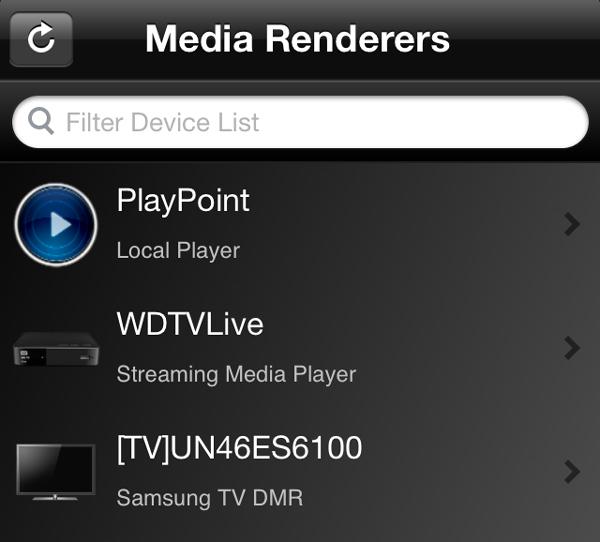 Media renderer is another Digital Living Network Alliance (DLNA) certification that is part of the home network streaming experience. It can play videos, photos and music that are sent to it from a media controller. I know of no devices that are exclusively media renderers. Typically the ability to accept media files is a feature of media streaming device.
A media player is a device or a feature of a Smart TV or Blu-ray player. It finds videos, photos and music on media servers—PCs, NAS drives, connected hard drives—then displays a list of files. Click on "The Avengers" in the list and the movie starts to play. It could be said that the media player is "pulling" the video to it.
Conversely, a media renderer plays videos that are "pushed to" it. The device may be turned on, but it just sits there until it receives video from a media controller, such as a smartphone app or Windows Media Player.
To play a video on a media renderer using a media streaming app, choose a source (media server) where the desired file is saved. Be sure the TV and media streamer/ renderer are turned on. Choose the media renderer (sometimes called "player" or "device" or designated as "play to") where you want to watch the video. Choose a video title, press play and the video will appear on the TV screen. On Smart TVs, the video will start to play regardless of the input selected.
When a media player is used as a media renderer, its remote will not control playback. The media controller (media streaming app) you used to send the video to the media renderer has complete control of play, pause, and other video transit.
A media streaming app will often turn your smartphone into a media renderer. This means that once you choose a video to play from your home network, you can watch it on your tablet or phone. If you are using an iPhone or iPad with the Twonky app, you can use Apple's AirPlay to send the video from your iOS device to an Apple TV.