Westinghouse LVM-42w2 42-inch LCD HDTV Monitor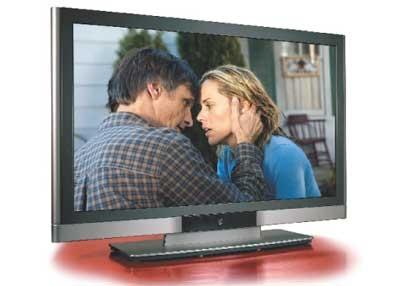 What We Think
With its deep, inky blacks and sharp detail, this HDTV excels in most areas of picture quality.
Flat-panel LCD HDTVs typically cost more than their big-screen plasma cousins, but with prices for the latter now heading south of two grand, LCDs will have to follow suit to stay competitive. If you check the big-name companies in your local electronics store, you'll find they all charge a premium for their large flat-panel LCD TVs. But at the same time, a few lesser-known manufacturers are offering great deals in the large-LCD arena, in some cases trumping the big boys by providing desirable features like 1080p screen resolution.
Westinghouse Digital Electronics is one maker that's come out of left field to stage an assault on the LCD marketplace. The company's new LVM-42w2 is a 42-inch HDTV monitor (that is, a basic high-def display lacking a built-in tuner for grabbing digital broadcasts) that sells for as little as $2,299. With a few same-size plasma TVs costing less than 2K, that might not seem like too great of a deal, but Westinghouse's model offers full 1080p screen resolution and it can accept 1080p programs through its HDMI, DVI, component-video, and VGA computer inputs. Both are key factors to consider if you're thinking about the new 1080p-friendly high-def disc formats, and neither feature can be found on any current 42-inch plasma HDTV.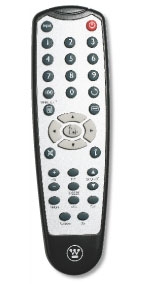 From a design perspective, the Westinghouse Digital LVM-42w2 is no great beauty, but it's considerably more attractive than the last Westinghouse LCD I tested. The TV sports a light gray cabinet with a slim, darker gray bezel surrounding the screen.
A relatively sturdy plastic stand comes with the set, although I'd also consider the company's optional wall mount ($111) if there are any rowdy kids in the house. At first glance, I couldn't spot the well-camouflaged speakers. I eventually found them poking out of the TV's bottom panel, but given the tinny sound quality, you'll be even better off than usual using an outboard audio system.
Despite its lack of an RF jack for direct antenna or cable TV hookups, the Westinghouse's input options are fairly extensive: The TV's back panel includes an HDMI connection, two DVI inputs, two sets of component-video jacks, and a VGA port for a computer or other analog RGB input. However, the one area where Westinghouse skimped is standard (480i) connections. There are composite- and S-video jacks (one of each), but since they share the same stereo audio input, you can only use one at a time when you're relying on the TV's built-in speakers for sound.

SPONSORED VIDEO