ViacomCBS Unveils Plan to Expand CBS AllAccess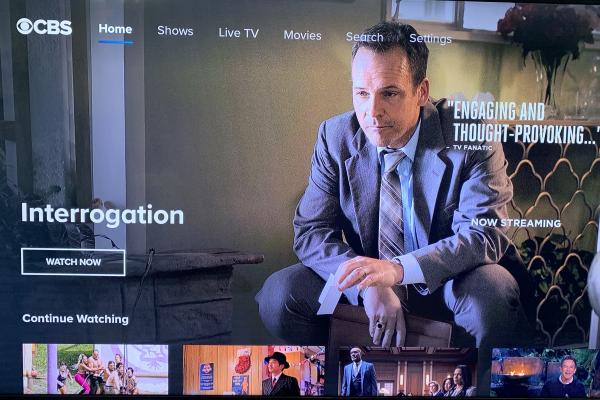 The CBS All Access streaming app is about to offer an expanded catalog of content, including Viacom Channels and Paramount Pictures movies. The addition of content from other CBS companies follows the recombining last August of the CBS and Viacom companies to become ViacomCBS.
When CBS All Access launched in 2014, it set itself apart from other network TV apps. Not only did it stream current content; it also offered dozens of classic TV shows, from Perry Mason and I Love Lucy to Twilight Zone, Cheers, and Twin Peaks.
By 2017, CBS had added a few original series based on popular TV shows. The Good Fight, a spinoff of The Good Wife, will start its fourth season in April. Star Trek: Discovery will release another season of the show in 2020, joining the new, recently debutedStar Trek: Picard. CBS All Access now offers a total of 11 original CBS All Access exclusive shows.
Current CBS programming is available to stream on demand. Users can also choose to live stream their local CBS affiliate channel.
CBS All Access has been successful with its current content offering, but now that Viacom and CBS are back together, it makes sense to take advantage of all of the content available.
In a recent call to investors, ViacomCBS CEO Bob Bakish said that later in 2020 the company will build on the foundation of CBS All Access by "adding substantial content assets in film and TV. Plus, the power of world-renowned brands, to create, in effect, a combined 'House of Brands' product."
He went on to say that ViacomCBS will be adding "significant content to the tune of 30,000 episodes of TV and up to 1,000 movies." The addition of the TV shows and movies brings together content from the Viacom channels, Paramount Picture movie titles, and all of the TV shows already available on CBS All Access.
This new beefed-up CBS All Access is expected to still cost $6 per month, or $10 for a commercial-free subscription. It is meant to "fill the gap" between Pluto TV — ViacomCBS's free TV streaming service with over 22 million monthly users — and the $11 Showtime Anytime premium steaming app that will continue to stream original series like Billions Shameless and Homeland.
Viacom TV shows will include series from MTV, Comedy Central, Nickelodeon channels, BET, the Smithsonian Channel, and more. Until now, Viacom has offered individual streaming channel apps such as the kids streaming app, Noggin, for $8 per month and BET+ for $10 per month. Viacom's plan is to continue to offer subscriptions to these services with the hope that users will upgrade when they see that the more complete CBS All Access service costs just a few dollars more, while offering the same content and lots more.
Following the lead of Disney and its Disney+ service, ViacomCBS is expected to bring back Paramount titles as licensing deals with Netflix, Amazon Prime and others expire. If this happens, movies like The Godfather titles, Top Gun, Forrest Gump, and Titanic may only be available to stream through the new CBS All Access app at some point in the future.
A recent carriage agreement with Comcast brings CBS All Access to set-top boxes that should boost subscription levels through easy access for cable subscribers.
Bakish said that the company will be sharing more details about the expanded service in the months ahead.