Upcoming Universal Remote Uses — Spoiler Alert — a Touchscreen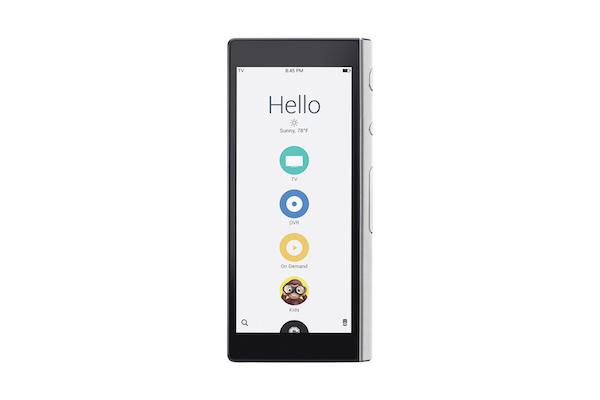 I can't claim that I haven't been guilty of the same practice in the past, but sometimes I get very, very tired of reading article after article in the tech press about the latest thingamabob that promises to revolutionize the way we do something—even to the point of changing our lives forever. Of course, as journalists and writers, we need readers; and, unfortunately in most cases, sensationalism gets the eyeballs we crave.
Kickstarter
and
Indiegogo
have been a boon for us. We get to report on lots of crazy ideas that'll never make it to market but sound awesome. "New HDMI cable promises to cure cancer and is Dolby Atmos-ready!"
So I'm a bit jaded. As a result, it's probably unfair to a company whose people have worked very diligently to come up with a new slant on a device category that's been problematic from the early days of the consumer electronics industry, but I'm a bit underwhelmed by the recent splashy launch of Ray Enterprises and its first product: the Ray Super Remote, "an intuitive, touchscreen universal remote control for the Internet generation."
When they say the Ray Super Remote is a remote control "for the Internet generation", I'm not sure whether they really mean it or that it's simply a marketing slogan. I didn't know that the "Internet generation" suffered from a lack of generation-specific remote controls. Maybe it means that the remote uses Twitter or Snapchat to tell the TV to raise the volume or change channels. I don't know.
I don't mean to dump on the Ray Super Remote. It looks cool and sports a 4.8-inch diagonal, high-resolution touchscreen along with—and the Ray Super Remote people deserve super-high marks for this—four physical buttons to control mute, volume up/down, and sleep/wake. Touchscreens are awesome; but when it comes to an AV system remote control, some functions are better done using buttons you can feel without having to take your eyes off the TV screen. The presence of physical buttons on the Ray Super Remote is a good indication that the designers gave serious thought to how people will actually use the remote, rather than just throwing technology together because, well, because we can.
According to the company:
Setting up in minutes, Ray utilizes Wi-Fi, Bluetooth, infrared and ZigBee to automatically connect to and control thousands of devices including HDTVs, DVRs, set-top boxes, streaming media players, gaming consoles and connected home devices. Ray's custom remote functionality seamlessly switches between devices and sources with a tap of the screen.
So the Ray Super Remote can be set up "in minutes"? Yes, and the Great Wall of China was built in minutes, too. It just took a whole hell of a lot of them.
The Ray Super Remote has Wi-Fi, Bluetooth, IR, and ZigBee—that's pretty impressive, although it's interesting that Z-Wave is missing from the list. You have to draw the line somewhere, I guess. It's good to see that they're including home automation capabilities in the device.
The Ray Super Remote is available for pre-order now for $199 with free shipping. That's an excellent price for a touchscreen remote, especially if it can do all that it promises it'll be able to do. Ray Enterprises says the Ray Super Remote will be shipping "late spring" of 2015.
Despite all the cool features and design of the Ray Super Remote, I think I'd still spend the money I don't have on another product-to-be-shipped-later that recently blew away its funding goal on Kickstarter. (Yes, I know, now I'm talking about a Kickstarter project. Guilty as charged…) I wrote about NEEO, "The Thinking Remote" in mid-January just after its Kickstarter campaign went live. Although they were looking to raise a modest $50,000, by the time the campaign ended earlier this month, they had accumulated $1,558,280 in pledges. Personally, I think the NEEO handheld remote utilizes a better combination of physical buttons with a high-res touchscreen. Set up is "a breeze." (I don't know how "minutes" compares with "breeze", though.)
Of course, at $299, the NEEO is a hefty $100 more expensive than the Ray Super Remote. That puts it at the upper end of the DIY home automation hub/universal remote control systems. (The handheld remote, though—if it performs as promised—makes it well worth the added cost.) NEEO is supposed to begin shipping to backers in March 2015. You can pre-order a NEEO here.
It'll be interesting to compare the two approaches to crafting a universal remote control with home automation possibilities once they're both real products. We'll keep you posted.