Ultimate Demos' New Look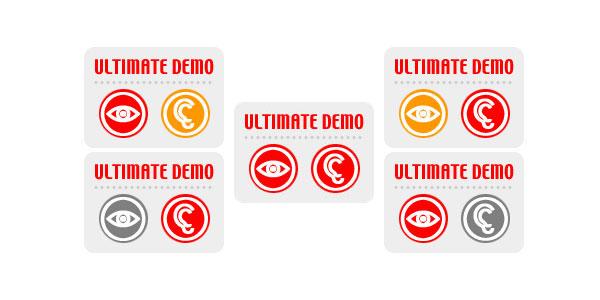 If you have a home theater, you probably enjoy showing it off to your family and friends. But which Blu-ray titles are best for demonstrating the audio and video capabilities of your system? That's easy—they're listed in HT's exclusive blog called Ultimate Demos, which identifies Blu-rays of superior technical quality and calls out specific scenes, right down to the chapter and time-code second, that let your theater really shine.
And now, Ultimate Demos are new and improved, with icons that let you instantly see which titles have exemplary video, audio, or both. If the stylized eye is red, you know that disc provides exceptional visual imagery, while a red ear icon indicates outstanding sound. If either icon is orange, the corresponding content is very good, but not quite up to reference quality, while a gray icon means there's nothing special about that part of the presentation.
Keep in mind that Ultimate Demos are not movie reviews—they will always provide top-quality audio and/or video, even if the movie itself doesn't measure up to the disc's technical merits. So if you've been looking for Blu-rays that kick some serious home-theater butt, look no farther than HT's Ultimate Demos.
LATEST VIDEO
WHERE TECHNOLOGY BECOMES ENTERTAINMENT