TV for HTPC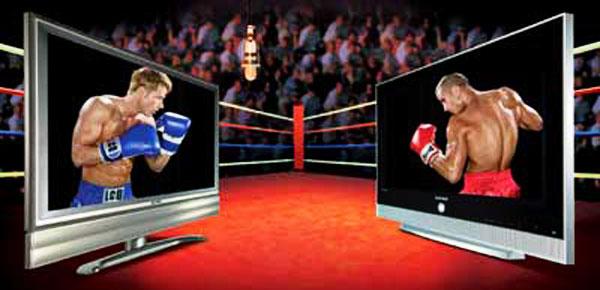 Is it be better to connect a plasma or LCD TV to an HTPC? I want to use it for watching movies, surfing the web, and playing games.
Steve Norene
Video games and web surfing often include lots of static visual elements, which can lead to image retention on a plasma if they remain on the screen long enough. On the other hand, plasma has no appreciable motion blur, which is better for fast-action games. LCDs combat motion blur with 120 or 240Hz frame interpolation, but this also causes the "soap-opera effect" when viewing movies. With movies, I prefer plasma for its lack of motion blur, often deeper real-world blacks, and better screen uniformity.
Other factors to take into account include the amount of ambient light in the room and how far off-axis you or others will be sitting. For more on choosing between LCD and plasma, check out this article.
If you have an A/V question, please send it to askhometheater@gmail.com.
LATEST VIDEO
WHERE TECHNOLOGY BECOMES ENTERTAINMENT