Truly Useful Apps: Watching TV on the Second Screen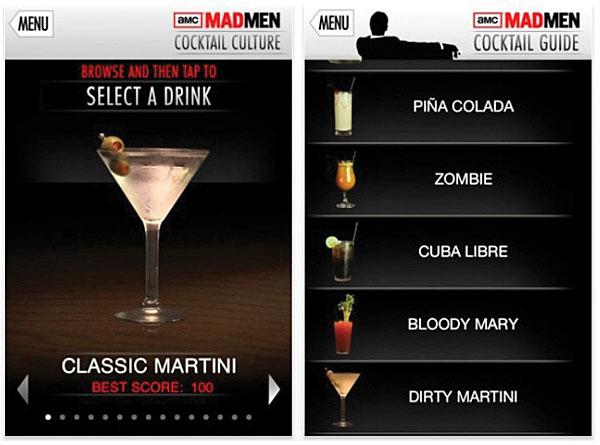 So desperate are the networks to keep you cuffed to their shows that they've been launching apps for the second screen. Made for the tablets and smartphones to which viewers' eyes keep darting—often at the expense of the TV screen—these apps are intended to boost fan loyalty.
Unfortunately, the best way to enjoy most TV shows is to never, ever download the accompanying app from iTunes or Google Play. However, there are a few exceptions:
Mad Men Cocktail Culture
To quote from this 99-cent app, "Think you can make an Old Fashioned as good as Don Draper (or a Tom Collins as deftly as daughter Sally)?" After you've made a virtual cocktail, you tilt the screen toward your mouth and play the bubbly going down. Your retina display may turn red, but at least you'll be sober enough to tune in for the next episode.
American Idol Quick Vote
Want a lightning-fast way to vote for your favorite contestants on American Idol? Just tap the touchscreen in your lap. Tap it again. According to the publisher, "It's easy to vote several times for your favorite contestant using this app." This may not seem right, but it's not as if you're voting for president in a battleground state.
NCIS the Game from the TV Show
We still haven't figured out why this series is one of the most watched on television, but perhaps a clue can be found in the Game from the TV Show. Wait, I know. It's because the audience can generally figure out who the murderer is before the characters do.
But enough about real apps. I'd be willing to pay real money for the following if some developer has the gumption to put them out:
Show Me on a Map Where These Series Take Place, Please App
Venue-challenged viewers have never faced so many new series that put a premium on places. This app will highlight actual locations using pushpins on a hybrid illustrated/satellite map so you'll know exactly where the action (or lack of it) occurs during 666 Park Avenue, 1600 Penn, Chicago Fire, Malibu County, Nashville, Vegas, and Made in Jersey. Who wants to play geography?
Beauty and the Beast Makeover App
Reality show meets fantasy as you use the makeup case of a real housewife to perform cosmetic role reversal on the beast, then take a go at the beauty. Who's hot now, B-?!
Gray's Anatomy Not Just For Grey's Anatomy App
The human anatomy textbook has been updated to cover every disease on TV. Whether you're watching Do No Harm, The Mob Doctor, Emily Owens, M.D., Nurse Jackie, or Animal Practice, you'll know who's going to die or have a seizure at the commercial break even before the actors whip out their stethoscopes.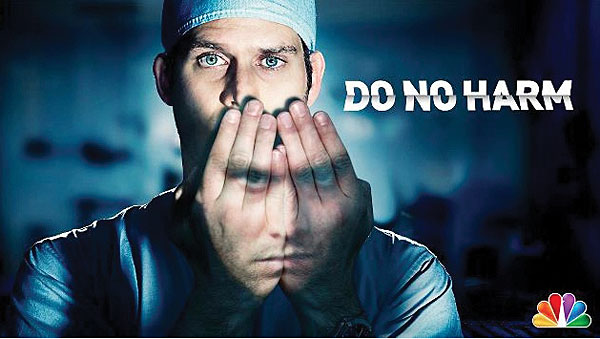 When Are Jon Stewart and Stephen Colbert on Vacation? App
You'll receive daily alerts indicating whether that night's Daily Show or Colbert Report are freshly made or reruns so you can plan your time accordingly—like watching Conan or Nightline.
Revenge High Heels Calculator App
Is it my imagination, or do the women of Revenge wear the highest heels on TV? Even when they're on the beach! This scene-specific app will add the designer shoes' height to the actual body height of, for instance, Emily Thorne/Amanda Clarke (Emily VanCamp), and compare it to another character's height or, for that matter, your own bare feet. The next screen will display side-by-side profiles complete with connected dots showing the viewing angle of the two attempting eye contact.
Where in What Time Zone Is Matt Lauer? App
Next time the affable Today host sits in for Brian Williams, you'll receive real-time alerts whenever Matt confuses day for night. So, when he thanks "Savannah Guthrie in the studio this morning" or "Ron Mott for reporting from New York this morning" or he closes the broadcast by saying he'll be seeing viewers, "tomorrow morning on Tonight," the sound of a vuvuzela will blare even before NBC gets the chance to edit out the flubs for the Nightly News West Coast feed.
À La Carte Pricing App
Fed up acquiescing in the so-called bargain you're getting from those unbreakable cable/satellite packages? Think you deserve to control what's in your monthly bill? With this app, you'll see what it's like to unbundle those hundreds of channels and pay for just the dozen or so you actually watch. Now, that's an app I could use.