Tommy Shaw: The Next Right-Sounding Thing Page 3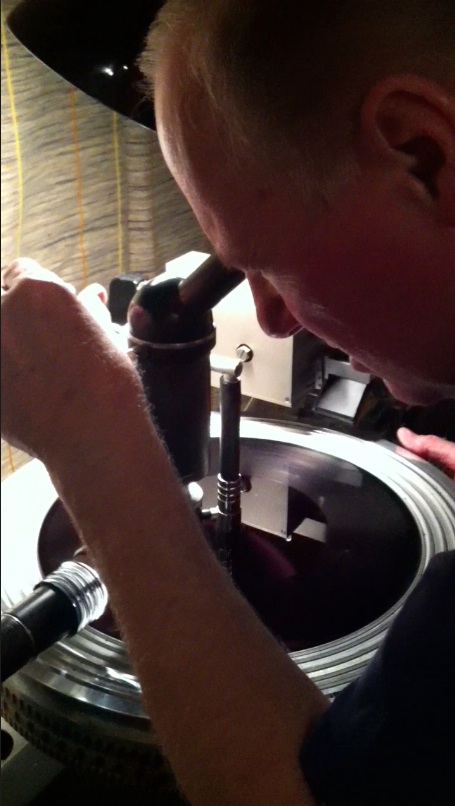 CUTTING THE GROOVES
"So it was only natural when it came time to master The Great Divide that there would be a separate vinyl mastering. After Alan Hertz and Will Evankovich finished the mixes (I approved them all from the back lounge of the band bus while I was on tour with Styx), Will and I took them to the enthusiastic professor of vinyl mastering—the John Golden of Golden Mastering up in Ventura, California—to get the job done with the TLC I felt this project deserved.
"Will and I watched John do his magic. I took over a dozen iPhone videos that are now being edited for posting in the not-too-distant future. [I've seen some of them already—VERY cool as-it-happened kinda stuff!—MM] Before we went to the final mastering software, John ran the assembled tracks across the heads and through a perfectly aligned half-inch 2-track tape machine to introduce one final taste of analog artifacts that especially sweetened the top end.
"John's knowledge and love for the format is inspiring and comforting when it's your creation being transformed into a 180-gram disc (but also as a CD and downloadable files — I want you to be able to hear it however you like). First, we did a 45 RPM version that took up two discs with the most beautiful grooves. (I saw them under John's microscope!) We may do a special-edition release of this record further down the road, but because the album is made up of songs that are all around the 3-minute mark, it was possible to put all 11 tracks on one disc and not lose any groove integrity, so I made the decision to go with the single-disc version for now.