Test Report: Toshiba 55WX800U Toshiba 3D LCD HDT Page 3
3D PERFORMANCE
I was disappointed to learn that Toshiba's 3D glasses (model FPT-AG01U) don?t come with the TV and are sold sepparately for about $100 each ($170 list). And unlike some other 3D TVs, the 55WX800U doesn't include processing to convert 2D video to 3D, though I found that feature to be of questionable value when I experimented with it in another set.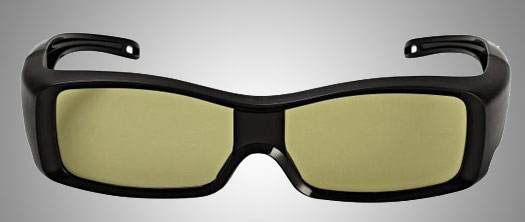 To test the 3D capabilities, I took an Imax trip through the Grand Canyon via the Blu-ray 3D release Grand Canyon Adventure: River at Risk. The gorgeously rendered brown and red sandstone of the canyon walls, as well as the vivid blue sky and punchy colors of the kayaks and river rafts, looked very striking in 3D. At one point, the oncom- ing rush of a flash flood racing through a slot canyon almost made me brace for impact.

Unfortunately, ghosting, or "cross- talk" - which gave objects a double-vision effect, primarily in the foreground of the frame - was an ongoing annoyance. When a photographer was pictured in the center of the screen, for example, I could clearly see the double outline of his back and his tripod- mounted camera, while the stone wall of the Native American dwelling he was shooting took on a mottled look thanks to the doubling of the mortar lines. Ice Age: Dawn of the Dinosaurs suffered the same effect, though it was less obvious on animated movies like this one. Ghosting is not an uncommon issue with 3D playback on LCD TVs, but I did find it highly distracting in this instance on the Toshiba 55WX800

BOTTOM LINE
Toshiba's 55WX800U offers impressive styling, a great selection of picture tweaks, and spot-on color accuracy. It often left me wishing for deeper blacks, though it's fair to say that its performance here may be about average for an edge-lit LED model, as they generally don't deliver the kind of inky depth that gives the best plasmas and local-dimming LEDs their edge. But when you combine that shortcoming with noticeable ghosting during 3D playback, it becomes tough to recommend this Toshiba over other TVs in its higher-end price range, particularly the 3D plasma models that don't suffer ghosting issues to the same degree.
LATEST VIDEO