Test Report: Control4 HC-250 Controller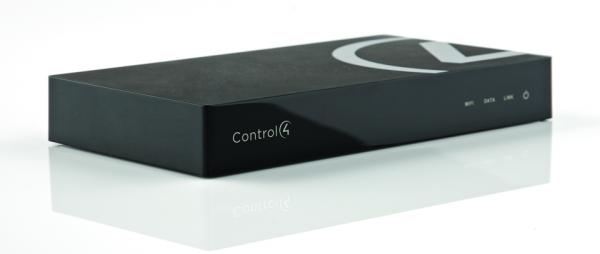 Control. Having personally installed hundreds of systems in people's homes, I can definitively say that at the end of the day, that's what it all boils down to. It doesn't matter if we're talking about a system for a dedicated theater, a bedroom, or even a simple home theater in a box. Having the ability to easily control that system is what sets the good apart from the bad.
It has been more than 7 years since I last reviewed a Control4 product for S+V. Over that time, the company has steadily developed, built upon, and improved its lineup. It has also advanced from an industry newcomer to an automation powerhouse.
However, the control market has no shortage of players, and many options cost far less than Control4's $599 HC-250 controller — which, it's important to note, does not come with an actual, physical remote control. So why would you consider dropping the equivalent of what you'd pay for a decent mid-level A/V receiver on a control system when you could spend so much less on something else?
Because it all comes back to control. Control over your A/V system, of course, but also over your lighting, HVAC, security, pool, irrigation, surveillance, and much more. And in my opinion, the HC-250 offers more control capabilities than just about any other product anywhere near its price point.
Setup
To let me fully experience what its system has to offer, Control4 sent me a variety of components. Besides the HC-250, I received the company's more powerful HC-800, a SR-250 handheld controller, and two 7-inch portable touchscreen remotes. I also received a control site and intercom license (more on those in a bit).
The big news about Control4's new controllers is twofold. First, it added HDMI outputs. With component- video connections going the way of the dodo, the move to HDMI was a needed switch that also simplifies A/V connections. (The resolution of the user interface is still limited to 720/480p, however.) Both the HC-250 and HC-800 also provide component-video outputs to support older sets, but neither includes composite-video jacks. Second, the new controllers have been given a hefty steroid injection in processor power. The HC- 250 packs a 1-GHz processor — nearly 4.5 times more robust than the company's previous HC-300. And the 1.8-GHz dual-core processor that the HC-800 rocks is 10 times more powerful than the HC-300. This means that systems run with a lot more zip and can carry out multiple tasks simultaneously without bogging down. It also means that the HC-250 is capable of being far more than just a "smart remote control."
The HC-250 is geared toward smaller systems or sub-zone areas in a Control4 project that still require an onscreen control graphical user interface. I installed it in my bedroom. It's clear that a lot of thought went into the HC-250's physical design; the svelte shape allows it to be slipped discreetly behind many wall-mounted flat-panel TVs. That's exactly what I did with mine. (A mounting plate is included, but it could also sit discreetly on a shelf.) With careful layout, I managed to conceal the HC-250 behind my Samsung 46- inch LED TV alongside a Dish Network Joey receiver and a Kaleidescape M-300 player. The result: a full-blown bedroom system with only the display visible.