Taking Streaming to the Next Level in 2015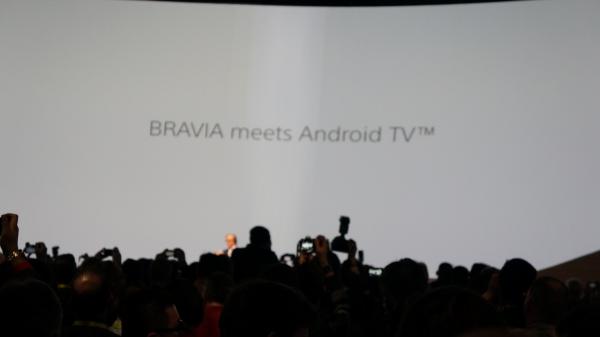 There were no big surprises in streaming announcements at this year's CES.  Few new media players were shown, as the Fire TV and Nexus Android TV were released in November. Streaming 4K and HiRes Audio became a reality in 2014. Instead, it was the trends and the new technologies that will move online streaming to the next level that were the news at CES 2015.
Streaming 4K and high definition will become easier in 2015 if DSL Internet gets a boost from g.fast technology. This technology makes it possible to get fiber-optic speeds of up to 1 Gbps (gigabit per second) over existing telephone copper-wire cables. It's nearly 200 times faster than the average current DSL speeds. If slow Internet speeds have stopped you from cutting the cord, g.fast DSL may finally make it possible to make the break from your cable company.  
This may be the year that we will be able to download UHD movies we purchase online.  The problem has been coming up with a technology that satisfies the movie studios' desire to protect the content from illegal copying while allowing users to watch movies on a variety of devices—both mobile and on any TV in the home. SeeQVault's enhanced copyright protection technology uses flash drives to stop illegal copying. Movies can be saved to micro-SD cards, which can be used to play movies on smartphones and tablets (other than iOS devices). UltraViolet includes a clause in the small print that says movies you purchase may become unavailable in the future, but SeeQVault technology will let you download your movies so you never lose titles you own.
Google announced Android TV last summer, and true to its word, Sony showed that its 2015 UHD TVs will be Android TVs. While I had expected an Android TV to have the "material design" of its Android Lollipop version 5 phones and tablets, the Sony and Sharp TVs shown at CES used their own menu systems.  The inclusion of the Google Play store and Google Movie and Music apps are the only hints that these models are Android TVs.  
Voice search and a Siri-like personal assistant feature powered by Google were among the Android TV features demonstrated at CES. Sharp showed how you can ask the TV to display local weather and Sony said its TVs would be able to solve simple math word problems and answer simple questions (e.g., the capitals of countries). 
Firefox TV also made an appearance in Panasonic TVs and in the proposed Matchstick dongle. Mozilla's Firefox operating system is available on phones and tablets in other countries. In the U.S., the Firefox TV will work together with mobile devices running the Firefox browser. Panasonic demonstrated that the Firefox TV also can tell you the weather and perform voice search.
Similar to the Chromecast continuous-play feature, Android TVs will be able to start playing a video in a TV app—Netflix, Hulu and others—and continue playing on another Chromecast-enabled app on smartphones and tablets. Panasonic and Matchstick said Firefox TVs would also be able to hand off video, but there are presently no Firefox TV-enabled apps so we will have to wait to see how that will work. 
Samsung is eschewing the Android TV operating system (OS) in favor its own Tizen OS. Tizen was used in previous versions Samsung Smartwatches. It is said to be more powerful and faster. The move comes at a time when other manufacturers are switching to open platforms and offering more apps that work with smartphones and tablets.
All of the Smart TVs shown at CES will have live TV integration and global search. Once the TV is connected to your set-top box and you indicate your local provider—DISH, DirecTV, ATT U-Verse, Comcast, etc.—you will be able to use voice search to find when and where a TV show will air as well from which online service it can be streamed. 
Regardless of what cool features are shown on this year's TVs, undoubtedly next year there will be something new. LG demonstrated its redesigned Web OS2 smart TV platform.  Sharp is on its fourth generation of SmartCentral (version 4.0). Samsung's Tizen-based platform may continue for years to come or be abandoned for a new platform as has happened in past Samsung Smart TVs. While Samsung offers an evolution kit on some TVs for upgrading to the next Smart TV system, other TVs will become outdated. For all the fanfare of this year's smart TVs, you may still want a stand-alone media player instead.