Stewart Filmscreen's Phantom Steps Into the Light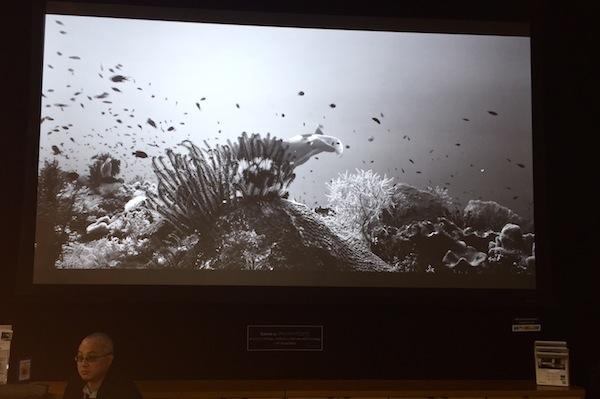 With dedicated home theaters giving way to multipurpose media rooms, high ambient light rejecting screens have become an increasingly popular option for those seeking the ultra-large image that only projectors deliver.
Stewart Filmscreen's Phantom is the first black screen to come from the company. Available in sizes up to 40 feet by 90 feet, the flexible, 1.0-gain Phantom material uses a 3-layer optical coating capable of rejecting 70% of ambient light to deliver impressively bright images even in well-illuminated environments . The Phantom also doesn't suffer from color shifting or hot-spotting—images look uniform from a wide range of viewing positions.
To demonstrate how well the Phantom performs, Stewart Filmscreen had it set up in typical tradeshow lighting conditions. Not only that, but they demo'd it using black-and-white video—a real torture test for showing screen uniformity issues.
Phantom screens are available in acoustically transparent Cinemaperf and Microperf X2 THX Ultra versions. Pricing varies by size and screen-mounting options.