Sony Launches Trio of Native 4K Laser Projectors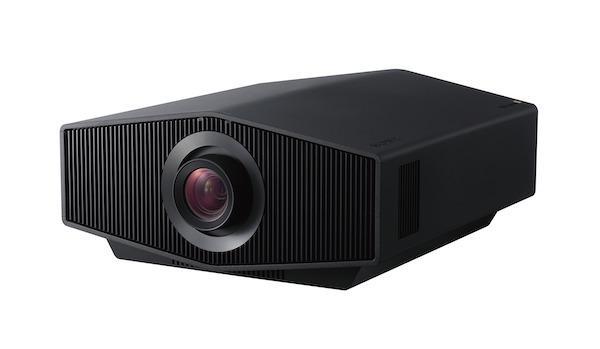 Sony is stepping up its home theater projector game with the launch of three models, all packing native 4K SXRD (LCOS) display chips driven by a laser phosphor light engine. The new additions to the company's projector lineup range in price from $6,000 to $28,000 and start shipping in May.
Sony's laser-based 4K projector trio promises a significant brightness boost over previous models, with the entry-level VPL-XW5000ES ($6,000) spec'd for 2,000 lumens and the step-up VPL-XW6000 ($12,000) and VPL-7000ES ($28,000) delivering 2,500 lumens and 3,200 lumens, respectively. A new 16:9 SXRD chip design yields 3,840 x 2,160 native resolution. (Previous chips used in the company's 4K projectors provided the same 4,096 x 2,160 pixel count as professional models). At 0.61-inches, Sony's new 4K chips are claimed to be the world's smallest, a factor that accounts for a more compact case design compared with previous projector offerings.
All new models feature Sony's X1 Ultimate for Projector, a version of the proprietary video processing used in the company's TVs that has been optimized for projection applications. A Dynamic HDR Enhancer that processes content on a scene-by-scene basis, varying the laser light engine's output to boost contrast, is onboard, as is a Triluminos Pro algorithm that delivers expanded color volume. HDMI connections are version 2.0b and max out at 4K/60Hz, but gamers will be pleased to note that Sony specs input lag at an unusually low 21ms for 4K/60Hz signals and 13ms for 1080p/120Hz signals.
While the XW5000ES ships with a standard XW lens, the XW6000 and 7000ES feature a premium advanced crisp focus lens (ACF-lens) that uses extra low dispersion glasses to ensure crisp images at both the center and outer edges of the screen. Both step-up models also come with powered zoom, focus, and lens shift plus a Picture Position Memory to store lens settings for up to five display formats.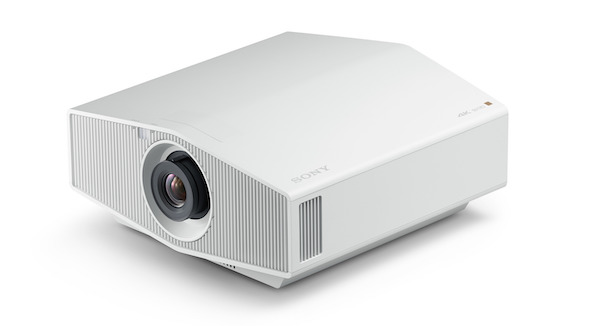 The XW5000ES will be available starting in May, with both the XW6000ES and XW7000ES following in June. Sony's high-end GTZ380 and VW5000 home theater projectors will also remain in the lineup.
Visit Sony's website for more information on the new projectors.