Sonus Faber Amati Futura Speaker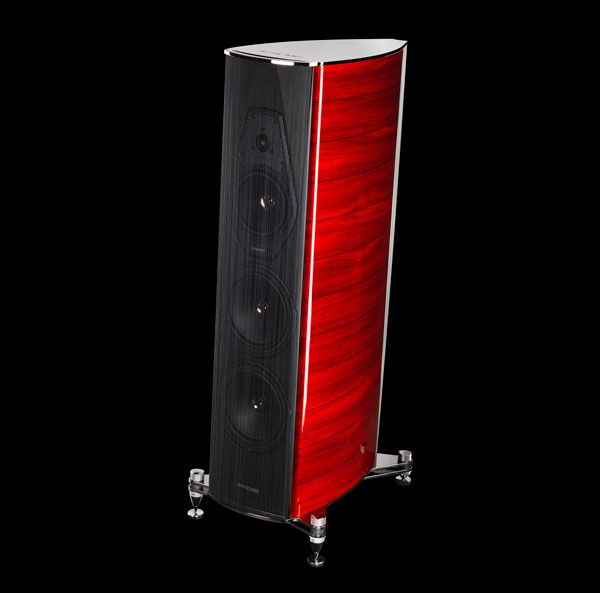 Last year, I profiled the incredible Fenice speaker from Sonus Faber—a model that is now called "the Sonus Faber" due to a legal dispute over the name. Despite this name change, the company is applying what it has learned from that no-holds-barred flagship to other, more affordable models, such as the Amati Futura.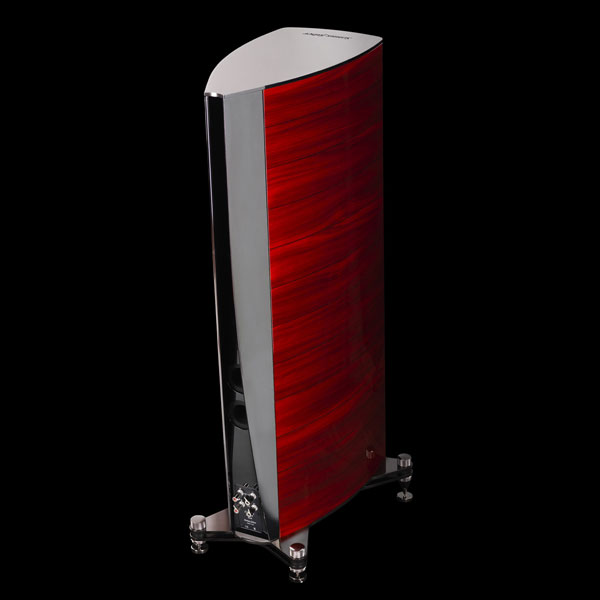 As the newest member of Sonus Faber's Amati Homage series, which pays tribute to Andrea Amati and the other great violin makers of the 16th-century Cremonese school, the Amati Futura is a 3.5-way design with a lute-shaped cabinet employing self-damped, constrained-layer construction. The company's Low Vibration Transmission (LVT) and Tuned Mass Damper (TMD) technologies virtually eliminate mechanical vibration, and the Stealth Reflex port on the back extends the bass while quieting the normally inherent chuffing sound completely.
The 1.1-inch soft-dome tweeter is isolated from the enclosure with a visco-elastic baffle, as is the 7-inch midrange, which is made from a special air-dried, non-pressed pulp.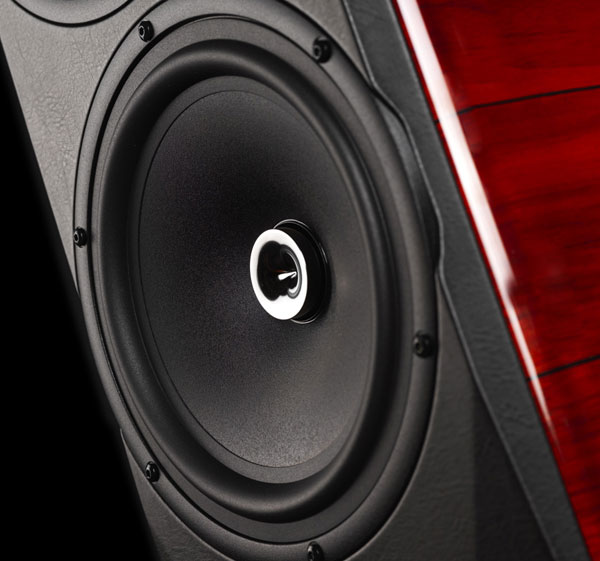 Two 8-inch, aluminum/magnesium-cone woofers handle the low end. Cone resonance is damped using a fine-pore foam hysteresis elastomer. The overall frequency range extends from 25Hz to 30kHz with a sensitivity of 90dB/W/m and a nominal impedance of 4Ω.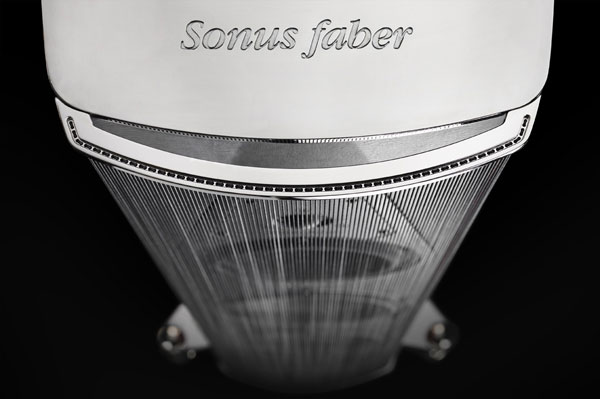 Whereas the Fenice—er, "the Sonus Faber"—costs nearly $200,000/pair, the Amati Futura is far more affordable at $36,000/pair. That still ain't chicken feed, but it does bring some of the technology originally developed for the flagship within reach of many more music lovers.