Sharp Begins Shipping New Aquos Smart TVs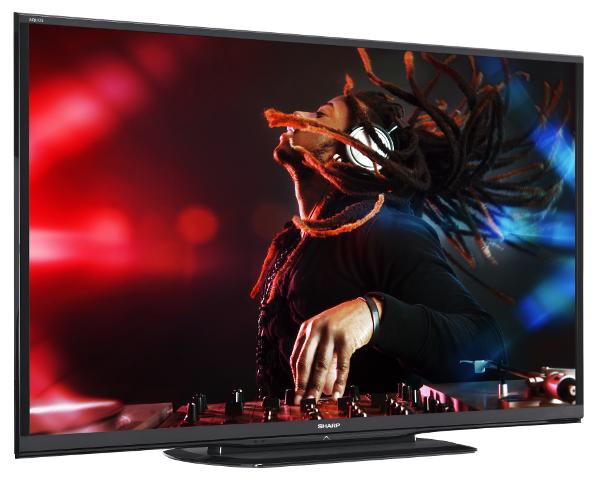 As a service to our readers, HomeTheater.com publishes selected manufacturer-supplied announcements and press releases for products that we think might interest you. Content is posted here exactly as issued by the manufacturer and does not imply endorsement of any kind by Home Theater or any hands-on experience by its reviewers or editors. Visit our Reviews area to browse test reports for products that have been formally evaluated by our expert staff.
Sharp Begins Shipping Its New 6-Series AQUOS LED Smart TVs
Sharp's 6-Series AQUOS LED Smart TV's, first unveiled at CES 2013, are now shipping. The 6-Series includes four different models in screen size classes of 50-, 60-, 70- and 80-inches (LC-50LE650, LC-60LE650, LC-70LE650 and LC-80LE650) and features the AQUOS 1080p LED display with advanced pixel structure for stunning HD images and a 4M:1 Contrast Ratio, 120Hz refresh rate. A smart TV with dual core processor, the 6-Series features built in Wi-Fi, apps, web browser and range of smart control and connectivity options. Its slim design and thin frame mean you can fit more screen in less space. The series also includes powerful 20W audio for high fidelity with clear voice.
Shipping:
- 50" model shipping in mid-March
- 60" and 70" models now shipping
- 80" model available in May
MSRP:
- 50" class – $1,049.99
- 60" class – $1,499.99
- 70" class – $2,499.99
- 80" class – $4,999.99
SmartCentral – Content, Control, Connect
All units in the 2013 AQUOS large screen lineup will be smart, with a dual-core processor, Web browser and built-in Wi-Fi. Sharp's SmartCentral Smart TV platform provides an easy way for consumers to access virtually unlimited Web based content. SmartCentral includes an expanded selection of apps, Flash and HTML5 supported Web browsing and Android and iOS remote control operation, in addition to Sharp Beam, a free app that enables users to send content from an iOS and Android smartphone or tablet to the big screen with a flick. A new feature gives consumers the ability to split screens for simultaneous TV viewing and Web browsing.