Sennheiser Sweats Out Four New Sports Earbuds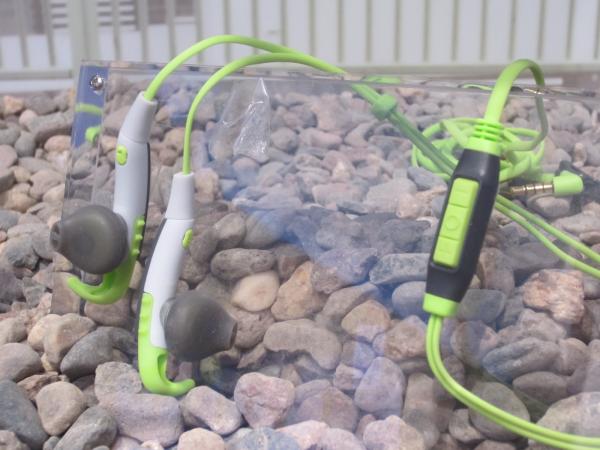 I like to sweat. Sweating is good. I like to listen to music. Most earbuds are destroyed by sweat, or else if they are sweatproof, they sound bad. Sennheiser has overcome that conundrum and sold some excellent sports earbuds in the past, but they have doubled-down on the product category with their new Sport Series comprising four new models, all aimed at our inner athlete clamoring to get stronger, fitter and faster.
As noted, there are four models. All of them have an integrated in-line smart remote and mic that is compatible with most smartphones and portable players (including Android, Windows and Blackberry). The oval-shaped cable is para-aramid-reinforced and is made of a proprietary material that reduces cable noise. The earbuds use ear pieces with SteriTouch material with anti-bacterial additives. All of the models weigh less than 30 grams. Storage pouch and cable clip are included.
The MX 686 is an earbud headset. A slide-to-fit system helps you to adjust the fit to suit your ears. MSRP is $70.
The CX 686 (pictured) is an ear-canal headset. It features a sealed in-ear-canal design to block outside noise (not always a good thing for some types of exercising). It comes with S/M/L adapters. MSRP is $70.
The PMX 686 is an earbud neckband headset. It has a vertical in-ear design for improved bass response. MSRP is $110.
The OCX 686 is an ear-canal earhook headset. It uses a sealed in-ear-canal design. It comes with S/M/L adapters. MSRP is $110.