Saving Hi-Res Audio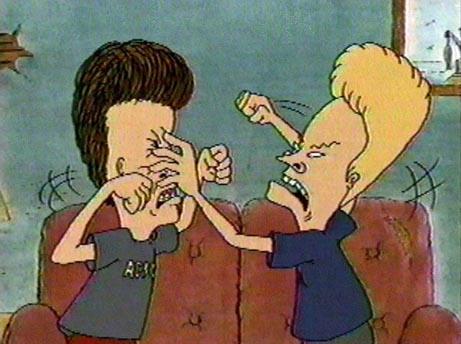 Hi-res audio is having problems. Not your garden-variety problems. These are the life threateningproblems. Where do I begin? Well, Neil Young used Kickstarter to raise $6 million to fund his Pono project and deliver it into the hands of music enthusiasts. Good for him. Good for music. Good for hi-res playback. Of course, nothing is ever that simple.
Mr. Young's bright spotlight spilled over onto hi-res itself, and people took a closer look. For example, David Pogue conducted an informal listening test comparing Pono to an iPhone. In Mr. Pogue's test, listeners preferred an iPhone over a Pono. Partly in response to that, hi-res audio is now urgently controversial.
Other listening tests are appearing, and a certain "piling on" appears to be taking shape. Some are calling Mr.Young a charlatan, or worse. In a follow-up article, Mr. Young responded to Mr. Pogue's criticisms in a friendly and supportive way—you know, the way adults respond to each other. In the blogosphere, things are quite different. The formerly good-natured debates among audiophiles is taking a turn for the worse with commentary ranging from childish to downright unprofessional.
The world has enough worries and doesn't need the supporters or denigrators of hi-res audio to add another one, particularly since hi-res audio is a prime example of a first-world problem. Seriously, can't we all just get along? Apparently not, and the juvenile name-calling now popping up on everyone's search engines is going to diminish hi-res audio.
The solution seems easy. Let's set up some rigorous critical listening tests and determine how the sound quality of hi-res audio compares to a reasonable reference such as Compact Disc. Easy, right? Well, of course, it's not, and it's naive to suggest it.
Some argue that comparison testing is flawed and inherently fails to demonstrate the benefits of hi-res or indeed any high-fidelity playback. But unless you can demonstrate the improvement, why should people buy hi-res files? The retort comes quickly: Why stay rooted in the 30-year-old CD standard? Even if the difference is slight, let's err on the side of caution and use hi-res.
I have a modest proposal. It avoids the central question because the answer to the question will never end all the arguing, which is an industry unto itself. Instead, I propose that those who stand to profit the most from hi-res make a short-term sacrifice, for a potential long-term gain.
My proposal starts with this premise: Consider, for example, your phone, your television, your computer or tablet. Each new generation is better than before; you expect that, and that's why you buy into each new model. And, adjusting for inflation, the price of those products stays constant or, factoring in their improved performance, often drops.
Meanwhile, sellers of hi-res music want to charge you a steep premium for it. They cannot obviously demonstrate the benefit and usually don't reveal the provenance of the product (a whole other kettle of fish), yet they demand a premium. So here's my proposal: Sell hi-res music files for the same price as any other file. Once the cost issue is removed, maybe people will just treat hi-res files like any other, and tempers will calm. Then we can debate something really important, like how many angels can dance on the head of a pin.
My friends in the music industry, consider this: If people can hear the benefit of hi-res, they'll buy more music—you win. If they can't hear it, they won't buy less music. Now, I don't really care about music industry profits. I just want people to have a fair opportunity to listen as carefully as they want and never be disappointed. Also, it would be good if the zealots took a chill pill.