Split Personality: Samsung Frame TV
They call it "the most beautiful TV you've never seen," which is a perfect way to describe The Frame, a high-style 4K display from Samsung that morphs into wall art when it's not in use. While the idea of concealing a TV behind artwork is nothing new—there are companies that specialize in motorized TV concealment systems—Samsung's fully integrated execution is the most elegant approach we've seen.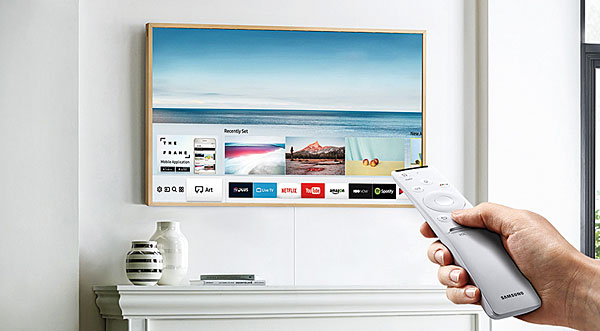 Instead of relying on an elaborate roller mechanism, the TV displays a low-light, high-resolution image when the set is turned off to create the appearance of framed art. And it is convincing, which is why Samsung chose to launch The Frame in art galleries around the world. Even more intriguing, the transformation happens like magic, courtesy of a built-in motion sensor that turns the TV on when someone walks into the room and off when they walk out (the trick works only when TV is in Art Mode). The system even adjusts the brightness and color of the art as ambient lighting changes.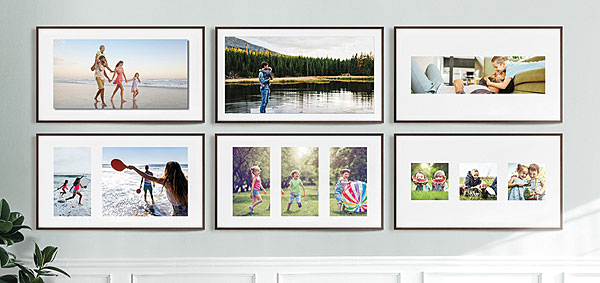 Samsung has put a lot of thought into The Frame, offering several ways to customize the "TV as art" experience. It starts with the standard black, thin-bezel frame, which can be replaced (at extra cost) with a slightly wider frame finished in walnut, natural wood, or white. Then it's time to choose your art. You can use Samsung's app to upload a favorite photo (4K minimum resolution recommended), purchase art from the Samsung Art Store, or save yourself a few bucks and make a selection from a free gallery with 100 pieces of art in 10 categories: Landscapes (from Antarctica to Death Valley), Patterns (all modern), Still Life (think Picasso-esque fruit bowls), Digital Art (all modern), Urban Abstract (colorful and weird, to me anyway), From Above (aerial views from around the world), Action (surfing, skiing, etc.), Architecture (a mix of photos and abstract paintings), Drawing (mostly abstract), and Wild Life (lions, kangaroos, and more from South Africa and elsewhere).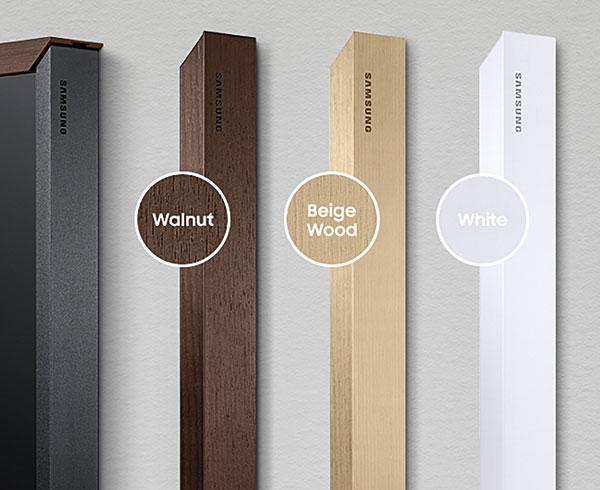 The final step in the art conversion is to select a matte just as you would if you were framing a newly acquired masterpiece. If you go with art, you have three layouts to choose from: no matte, shadow box, or modern, which has a wide border. If you go the photo route, there are additional options for displaying up to three photos. Either way, mattes are available in 10 (mostly neutral) colors.
Samsung supplies a "no-gap" wall mount so you can hang the 1.7-inch-thick Frame like a picture and avoid messy cabling by offloading TV electronics and connections—including four HDMI 2.0 inputs—to an outboard box that connects to the TV via an "invisible" fiber-optic cable. The Frame supports high dynamic range (HDR), including Samsung's HDR+ processing, and is a full-fledged smart TV with direct access to Netflix and dozens of other apps and a remote control that responds to voice commands. If for some reason you decide you don't want to hang The Frame on the wall, Samsung offers a metal easel with integrated cable management for a true art gallery look. The "Frame TV is available in 65-inch ($2,800), 55-inch ($2,000), and 43-inch ($1,300) screen sizes.
Samsung • 800-726-7864 • samsung.com