The Rule of Cool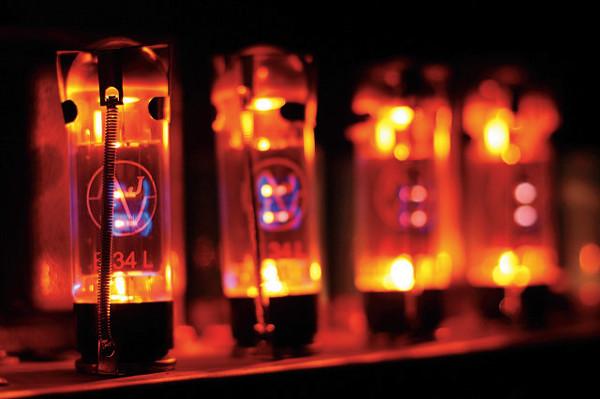 It's a paradox, that's what it is. Technology, by nature, charges forward. Its unstated goal is to obsolete itself as fast as possible. If you're into technology, the only real place to be is on the cutting edge. You must be an early adopter, own the latest and greatest, and camp overnight at the Apple Store. The paradox is that if you are one of those people, you might be envied, or even admired. But you are not cool.
People ooh and aah because you have version 9.2 while everyone else has 9.1. And if you have 9.2.1, they might be blown away. But you are not cool.
You are definitely not cool if you have 9.0, 8.9, or 8.8. You are also not cool if you have 7.0, 6.0, 5.0, 4.0, or 3.0. In fact, you are viewed in much the same way as a puppy that has an unfortunate accident on the kitchen floor. People just shake their heads. Not up and down. Sideways. Then something interesting happens.
If you have 2.0, people start to take notice. You are viewed as being odd, eccentric, quirky. 2.0? Seriously? Wow — can I take a look at that? I haven't seen one of those since I was dating my first wife. You are driving a roadster rapidly through the suburbs, on the outskirts of a place that is cool.
If you have 2.0, people start to take notice. You are viewed as being odd, eccentric, quirky.
Then, casually, at a very posh party, with dainty appetizers that cost more apiece than a good cheeseburger, where absolutely everyone has 9.2s, you casually reach into your pocket and pull out your 1.0. Whoa. The room starts to buzz.
Check it out! This guy has a 1.0!
Everyone looks up from their cutting-edge but commonplace 9.2s and stares. You have a genuine bona fide 1.0. The Macdaddy. The One. You, my friend, are cool.
People who are into audio completely understand the Rule of Cool. Your friends are thoroughly impressed by your made-in-China X5000 receiver and its 5,000-watt power rating, 0.00000001- percent THD, and nine output channels. A technological tour de force, that's what it is. There is no finer audio receiver anywhere on the face of the earth.
But it's another piece of gear that fills them with disbelief and desire — like Venus de Milo holding out her arms to offer you a cold beer on a hot day — your made-in-Binghamton MC275 power amplifier and its 2 x 75 watts, 11 vacuum tubes, and specifications that are unimportant because anyone with one ear can clearly hear how God Almighty good it sounds. First introduced in 1961, this 67 pounds of McIntosh booty is the treasure that all your friends covet. Why? Because it is so incredibly cool. Quick! Your house is on fire and there's only time to grab one piece of gear! Which one? Your newest receiver, or your oldest power amplifier? Easy question.
Audio people know all about cool. Interestingly, now phone people might be catching on. After endlessly chasing the next 9.2, a new trend might be emerging. Vintage cellphones are making a comeback. Consider the Nokia 3310. This turn-of-the-century phone is a very modest piece of technology. Seeking to capitalize on its old-schoolness, the 3310 is being put back into production. This technological lightweight (but mildly updated) 3310 can't hold a candle to modern phones, but that's the whole point.
I'm sure I'll start seeing my local hipsters casually flaunting their new retro phones, nostalgic for the good old days of elementary school. But actually, I'm a little skeptical of the coolness of their effort. When they come out with a phone with 11 vacuum tubes, that weighs 67 pounds, let me know. That would be cool.