RPTVs vs. Flat Panels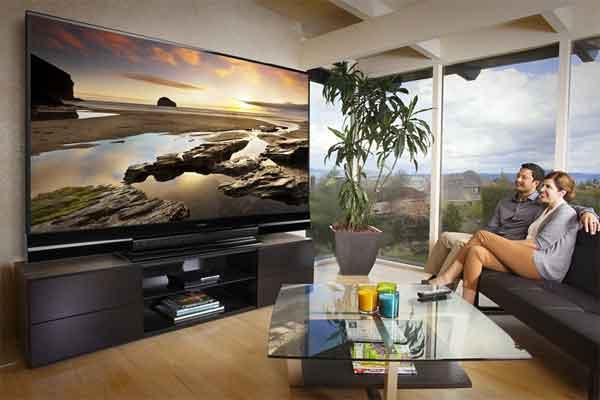 You have the best home-theater website, hands down. I also love your short guest appearance on Leo Laporte's radio show every week. I notice that you talk about plasma and LED LCD TVs a lot, but very rarely talk about DLP TVs. Even last weekend when you were the guest host on Leo's show, there was no mention of it. Is this because the technology and displays are not as good as plasmas and LCD TVs, or is it because there is no market for those TVs? Or is there another reason? I can get the Mitsubishi WD-92840 92-inch DLP TV for about $3300! No plasma or LED comes close to this price. If I want an 80-inch or larger flat panel, I'm looking at somewhere north of $10,000!
Levy Sergio Palacios
Thanks so much for your kind words! You're right, I don't talk much about DLP TVs any more, though I do remember talking about them on last weekend's radio show. I might have been responding to a question from the chat room during a commercial break and not on the air, though now that I'm thinking about it, I'm pretty sure it was in response to a call-in question on Sunday. Either way, it is included in the podcast of the show that you can find here.
Someone asked about companies that make DLP rear-projection TVs, and I said there's only one left—Mitsubishi. All other TV manufacturers have gotten out of that business in favor of flat panels, which consumers prefer by a wide margin. Why? Probably because flat panels take up so much less space and—let's face it—they are much sexier than big, bulky RPTVs.
On the other hand, you are entirely correct that RPTVs generally cost far less than flat panels for very large screen sizes, though you need to factor in the cost of replacing the lamp every year or two at $100 a pop or more. Mitsubishi's LaserVue models avoid this by using lasers to illuminate the picture, but the L75-A91 lists for $6000 with a 75-inch screen. However, I see it's only $3600 from Amazon as of this writing. The 92-inch WD-92840, seen above, also lists for $6000 (Amazon has it for $4359), so it you can get it for $3300, that's a serious bargain—as long as you have the floor space and seating distance (at least 12 feet) to accommodate it.
Do flat panels produce a better picture than rear-pro TVs? Well, lamp-based RPTVs can suffer from hot-spotting, in which one area of the screen is brighter than others. Also, the picture quality often declines as you move off axis, though this is true of LCD TVs as well. Finally, the blacks are generally not that deep.
At the largest screen sizes, it's also reasonable to compare RPTVs with front-projection systems, which are generally more expensive when you include the cost of a good screen—such a system starts in the $5000 range and can easily reach five figures or more. A front projector can create a much bigger image than even the largest RPTV, but you must have complete control of the ambient light in the room or use an expensive ambient light-rejecting screen to avoid washing out the image. By contrast, most RPTVs are extremely bright and can compete with lots of ambient light if necessary.
We are currently in discussions with Mitsubishi to get one of its big RPTVs in for review, because we recognize the value they represent at large screen sizes regardless of any picture-quality tradeoffs compared with other display technologies.
If you have an A/V question, please send it to askhometheater@gmail.com.
LATEST VIDEO