Cord Cutting May Not Be a Bargain After All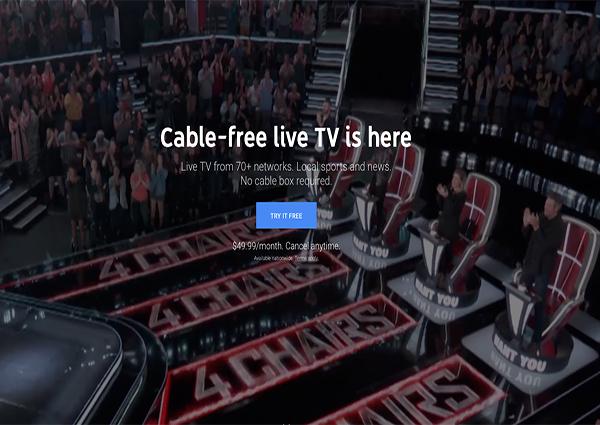 Over the past year, the price of streaming live TV has been on the rise. It's time to question whether cutting the cord — canceling the subscription to your cable/satellite/telecom provider — will really save you money.
The idea of a la carte programming and choosing the channels you want was originally about saving money by not subscribing to channels you don't watch. But online live-streaming services bundle channels in the same way traditional TV providers have.
The only aspect of online streaming that appears to be a la carte is the way you will soon have to subscribe to separate channels to watch your favorite Warner, Disney, or NBC shows. This trend is certainly not in the viewer's favor. Live TV services seem to be beefing up their bundles to charge more, rather than offering more "skinny bundle options" that could save money.
YouTube TV recently raised its price to $50 per month. This was the second price hike for the TV streaming service, whose initial fee when it launched in 2017 was a reasonable $35. To its credit, YouTube did add 10 new Discovery channels, but the service doesn't offer different subscription tiers, so you can't opt out of the new channels to save money. Another popular online TV streaming service, Fubo TV, also raised its rates by $15 to $55 per month.
Both PlayStation Vue and Hulu with Live TV have instituted $5 price hikes. Hulu Live now runs $45, while Playstation Vue's Ultra package (including Showtime and HBO) is $80. For those who choose YouTube TV or Hulu Live TV and want to catch reruns of Game of Thrones or the next season of Big Little Lies on HBO, or Shameless and Homeland on Showtime, adding those individual streaming apps will be another $25 per month. In other words, you probably can't get all the basic and premium channels you want for less than $70.
When you consider that the average cable price is $75 per month — the Xfinity Digital Premier package runs $85 per month and includes HBO, Starz, Showtime, TMC, and Cinemax — cord cutters aren't saving any money.
Of course, most of us who stream video don't stop with simply replacing our TV provider's lineup. We want movies from Netflix, baseball from MLB, and more. If you include these other streaming services, it's likely that your monthly TV bill will be higher than cable or satellite. And like those live TV streaming apps, other popular streaming services are raising their monthly subscription rates. Over the past couple of years, Netflix has raised its prices for streaming 4K from $12 to $16 per month. While the company justifies the price increase by citing the high cost of its original programming, it is also losing some of its popular content. Movie studios like Disney and AT&T's WarnerMedia are taking back their shows in order to offer the titles exclusively through their own standalone apps.
The trend toward escalating streaming costs is particularly disturbing when you consider that the whole point of cutting the cord is to save money and not be slaves to our TV provider.
I did the math on what I'm paying for streaming and found that my total monthly subscription fees add up to a whopping $107. Here's the breakdown: Sling TV (Blue package) is $25, Hulu (no commercials) costs $12, Netflix 4K is $16, Criterion Collection is $10, CBS All Access (no commercials) is $10, HBO Now costs $15, and Starz is $9 (when Outlander is airing). The tally also includes $10 a month for Amazon Prime, which I have for its other benefits. I also occasionally pay $11 to subscribe to Showtime, which pushes me close to the $120 mark. Clearly this is no deal compared to the prices I used to pay for cable.
Still, online streaming of live TV has a leg up on traditional TV providers. The biggest benefit is that we aren't locked into a contract. We can stop service for a month or more and pick it back up when our favorite show or a special event is scheduled — it could be March Madness basketball, the airing of Outlander, or the new season of Billions.
The point is, before you make the call to cut the cord in an act of rebellion, you might want to think about which channels and programs your family watches. Consider which streaming services provide those programs and start making a budget. Be honest with yourself about whether or not you will actually cancel in months when you don't want the service. Sadly, cutting the cord may not provide the big savings we had hoped for.