Rise of the Planet of the Apes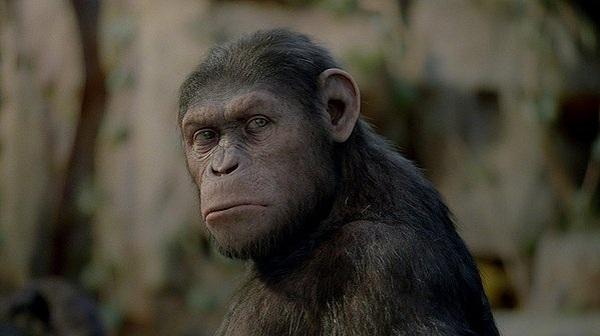 WETA Digital, the effects house that gave us
The Lord of the Rings
, hits a homerun with its digital effects employed in this reboot of the popular 1960s franchise. Minute details in the chimp's faces look strikingly real and blow away the effects seen in any of the previous movies. They blend seamlessly into the live action shots and make you truly believe that the chimps are real creations and not CGI-based. Not to be overshadowed is the absolutely fantastic DTS-HD MA 5.1 audio track that's extremely aggressive on the low end and offers an immersive and engaging surround mix. This is one of the must-see discs of 2011.
Heightened Intelligence

Chapter 4, 00:14:22
Detail
This scene shows off the fabulous CGI as Caesar moves throughout his home. Check out the amazing attention to detail in the chimp's movement and its facial features.
What is that?
Dinnertime

Chapter 12, 00:41:20
Surround envelopment
As the chimps are being fed, listen to their calls as they echo through the soundstage. It sounds as if you're sitting inside of the facility!
Rise of the apes

Chapter 24, 01:18:30
Frequency response, dynamic range
Listen to the rumble as the gang of simians storm towards the research facility and feel the impact of their attack when they burst through the glass doors.
Release Date: December 13, 2011
Studio: Fox
LATEST VIDEO