Review: Klipsch Image One
Klipsch's Image One, the company's first on-the-ear headphone design, following in the footsteps of their successful Image line of in-ear models, are - like the Bowers & Wilkins P5 and Monster's Beats by Dr. Dre line - headphones conceived as lifestyle objects for the iPhone era, with all mod cons onboard, and styling points aplenty. But like the competition, they've been designed with serious attention to performance as well.
The Image Ones arrive folded flat (the headband isn't hinged, but the earcups rotate 90°) in a nice little zippered semi-soft case, with all the trimmings - 1/4" and airline adapters, a velcro cable wrap - on hand. The fit and finish of the headphones is impressive: All contact points on the headband and earcups are well-padded, and the tooled surfaces and chrome trim make for a slick appearance, making an overall statement that's more "professional traveller" than "studio refugee."
The permanently attached cable sports a three-button iOS controller, which appears identical to that used on the Image in-ears, and works as expected. Cable tangling isn't much of a problem, and length was appropriate for easy pocketing of a music player. The cable isn't detachable (or replaceable), but the attachment seems secure (and Klipsch offers a 2-year warranty on the headphones).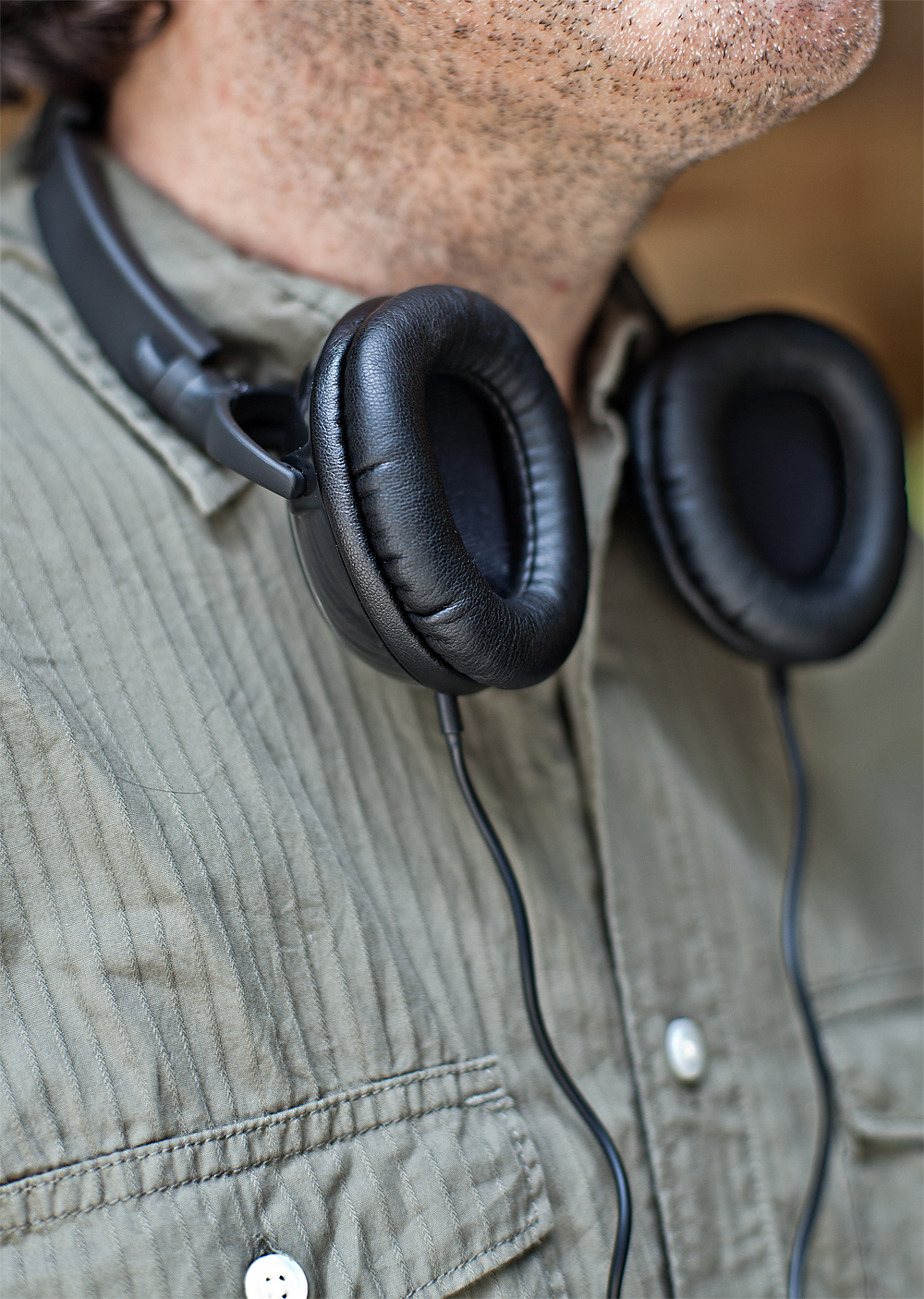 This is a compact, lightweight, and - at least in my case - very comfortable pair of phones. Listening for extended periods (an hour-plus commute, for example) wasn't a problem, and given the minimal dimensions, the closed-back, on-the-ear configuration didn't interfere overly with eyeglasses (a problem for me with some bigger on- and over-the-ear designs).
A single construction nitpick: the 90° rotation leaves the folded phones with drivers out if you rest them around your neck - I found this put the earcups in a position that was overly audible (and wasn't all that comfortable), and would have liked to see the folded position reversed (or 180° of rotation, but obviously that'd pose a set of design challenges).
But aesthetics aside, do they deliver? That all depends, of course, on your ears and tastes.