For the Records Page 2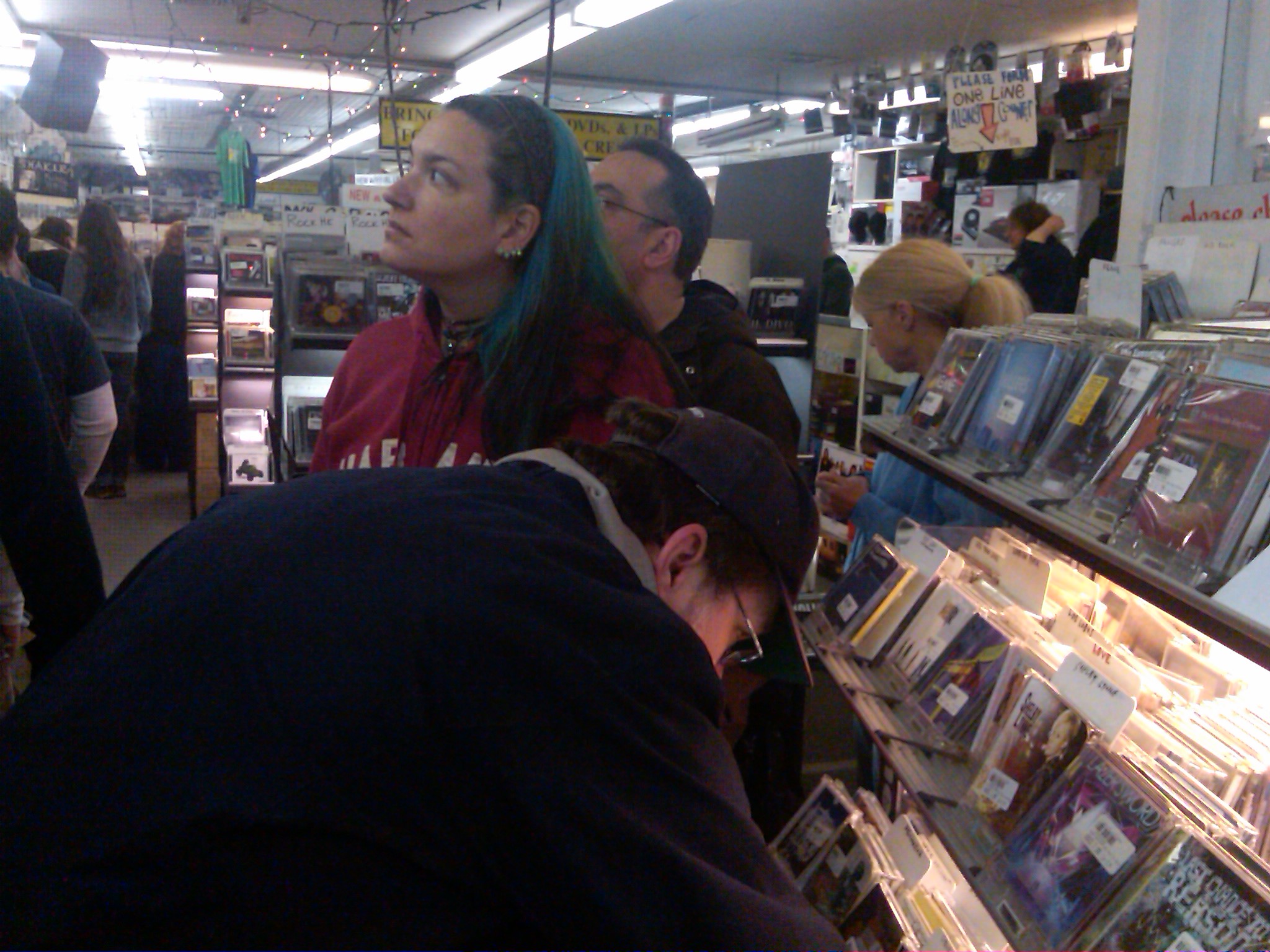 Ah hah! No need — there he is, sporting a ballcap like me, leaning on the wall right below the steps that head up inside, talking on his cell. "Mike Mettler just walked up. Gotta go." Talk about timing. He's also at the end of the line, so I'm not cutting in front of anyone when I join him. Almost immediately, another 10 people or so fall in behind us. (Did I say timing?)
Pleasantries exchanged, we shoot the record-geek breeze, compare notes on our respective lists, and shop-talk some of the latest details about the S+V issue we're currently working on, June/July/August. (Editors never sleep…) It takes about an hour for the line to snake in clockwise past the CD racks on the wall to get us to the middle facing rows where the Exclusives have been slotted — 12-inch vinyl on the right, CDs and 45s on the left. This is where the line crosses over to a counterclockwise flow. The PreEx manager is friendly and helpful the entire time, handing out Pearl Jam stickers and other tchotchkes, apologizing for the wait, letting us know they didn't get any copies of Nirvana's Hormoaning (dammit!), and alerting other customers that they're welcome to shop if they're not there for the Exclusives.
And then… it's time to sift. The Foo Fighters' Medium Rare and Phish's Two Soundchecks are long gone (double dammit!) (said in a Jack Baueresque growl), but we both get most of what we had earmarked for ourselves. Here's what I snagged:
• John Mayall & Eric Clapton's Lonely Years 7-inch (got the last one!)
• Crowded House's North America Travelogue 2010 CD (three-disc set with 49 songs from last year's fab tour; saw three of those shows, including the NYC Bowery Ballroom date last July where David Byrne sang "Once in a Lifetime" and "Road to Nowhere" during the encore!)
• Death Cab for Cutie's In Living Stereo! 7-inch (in plain white sleeve)
• The Doors' Riders on the Storm 7-inch (maroon sleeve with full band on front)
• Duran Duran's Girl Panic! 7-inch (no chuckling — David Lynch did the eerie remix on the B-Side!)
• Jimi Hendrix's Fire 7-inch and CD single (both with even more unreleased treats from 1967)
• Tom Petty & the Heartbreakers' S/T white vinyl and You're Gonna Get It! blue vinyl (gotta have it!)
• R.E.M.'s R.E.M. Three 7-inch set (first three singles from Collapse Into Now)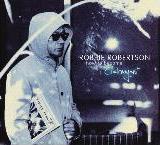 • Robbie Robertson's How to Be Clairvoyant 2 LP set
• Rush's Caravan/BU2B 7-inch (two copies, one for my Dad)
• Bruce Springsteen and the E Street Band's Gotta Get the Feeling/Racing in the Street 10-inch (Bruce did a 10-incher last year too)
Besides those exclusives, over in the audiophile bins, I spotted a $7.99 Diana Krall SACD I didn't have (When I Look in Your Eyes), so I added that to my stack.
LATEST VIDEO