Polk, Definitive Stepping Up Speaker Performance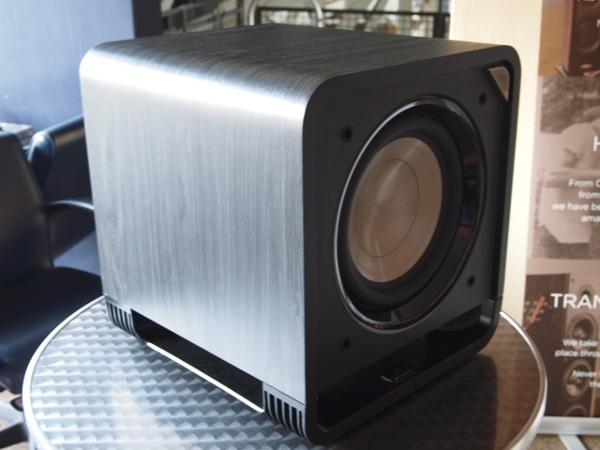 Polk Audio and Definitive Technology are making some changes at CEDIA 2017.
"Polk is taking Polk performance to where it has never been before" with the launch of a $129 active sound bar and two new HTS value-series powered subwoofers, said Matt Lyons, VP of acoustics for the two brands.
Meantime, Definitive Technology is taking performance up a notch with the launch of three new bookshelf speakers promoted as the brand's highest performing bookshelf speakers to date at $499, $799, and $999 per pair.
Both brands are owned by Sound United, which also owns the Denon, Marantz, and Boston Acoustics brands.
With the introductions, Polk is bringing its audio prowess to bear on its lowest priced active sound bar to date, the $129 Signa Solo, which joins other sound bars priced from $199 to $699. It's promoted as bringing Polk performance to a new opening price point. Though Signa Solo lacks a separate subwoofer available with Polk's other sound bars, Signa Solo nonetheless includes the brand's proprietary Stereo Dimensional Array (SDA) and Voicer Adjust technologies. Both technologies appear in some of the brand's higher priced bars.
SDA cancels interaural crosstalk to widen the sound stage beyond the TV screen, deepen the sound stage, and add height to the image. Voice Adjust technology improves the intelligibility of vocals by raising the volume of the sound bar's center-channel speaker and adding a dash of equalization to it.
The Signa Solo also features Dolby Digital decoding and Bluetooth.
In refreshing its value line of HTS subs, Polk is delivering higher output, lower distortion and deeper bass response via more powerful amplifiers, longer throw woofers, and the addition of proprietary PowerPort port designs, said Lyons. The 10-inch Class D 200-watt HTS10 and the 12-inch Class D 400-watt HTS 12 are priced at $349 and $449, respectively. They will be available in October through Crutchfield and Amazon.
Under the Definitive banner, three two-way Demand series speakers replace the brand's only three bookshelf speakers. The new models are the D7 at $499 with 4.5-inch woofer/midrange, D9 at $749 with 5.25-inch driver, D11 at $999 with 6.5-inch driver, and ST1 stand at $399. The speakers feature aluminum baffles and gloss-black finish on the other surfaces.
Thanks to dual surrounds on the woofer/midrange drivers, the speakers deliver punchier bass and more midrange detail than competing drivers of a similar size, the company claimed. A linear wave guide on the woofers extends on-and off-axis frequency response and improves dispersion to deliver a more natural mid-range with precise imaging, the company added.
The top two models add passive radiator on top.
A 1-inch aluminum-dome tweeter is placed to the left of the left-speaker baffle and to the right of the right-speaker baffle. The design, coupled with a wave-alignment lens, eliminates undesirable symmetric diffraction to deliver more precise imaging, the company said.
The trio will be in stores in mid September at national and regional retailers, including Magnolia stores inside Best Buy and Crutchfield.