Plex to Add Rentals Becoming Complete One-Stop-App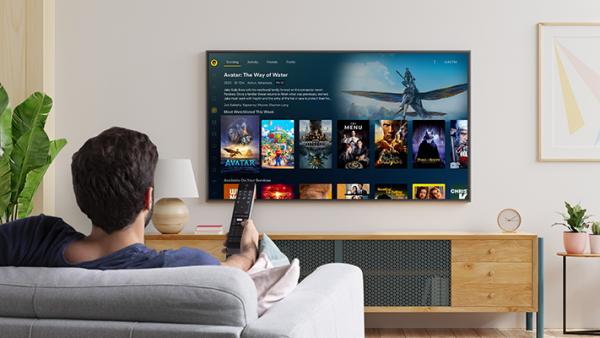 With the coming addition of movie and TV rentals, Plex will become the first app you should open on your streaming device. Although we've written about Plex before, so much has changed that it's time to do an overview of all of its features. The PLEX app aggregates media from broadcast TV, free ad-supported TV (FAST) channels, free movies, links to titles on most streaming services, and is a server for your library of downloaded movies, TV shows, and music.
In the first half of 2023, Plex will add TVOD (transactional video on demand), allowing users to rent entertainment on the same platform where they already search for, discover, and stream movies, TV shows, music, and other personal media.
Plex began as a way to save your media libraries and, using the Plex server, stream movies, TV, and music both within the home and remotely. It was revolutionary as it presented the videos like a streaming service with a synopsis, pictures of the cast, reviews, trailers, interviews, and links to related movies. (Which has become particularly useful with the Watchlist and Discover features.)
The Plex display elevates the details page by playing the TV show's theme music. If you like to customize menus, you can go into the Apple TV or Roku Plex app settings and choose the modern theme. There, you can change the plain background to dimmed artwork or match the colors of the cover art and pick how buttons are displayed.
When Plex first launched, you had to be comfortable making backend changes, including adding links, understanding transcoding, and more. But those days are gone unless you want to geek out and customize settings. Now, the user interface is about as simple as any other streaming service.
The Plex app makes it easier to cut cable or satellite as it can act as a DVR for over-the-air broadcast TV. By connecting an antenna to a streaming tuner, like Tablo, and setting it up, Plex can act as your DVR, letting you pause, rewind, and fast-forward live TV, record local shows, and schedule recordings using a picture-in-picture guide.
More "live" linear TV is available through 200 FAST channels, browsable on a well-organized guide. To favorite a channel, click on the heart next to the channel, then use the Favorite tab to browse through your edited list. Tabs also filter so you see only local channels, movies, reality, news and opinion, documentaries, dramas, comedies, etc.
With Plex app, you can choose from 50,000 free ad-supported (AVOD) titles when you want a movie on demand. Of course, they aren't the newest blockbusters, but there's bound to be a title you missed the first time. At least they aren't B-movies.
The paid PlexPass premium subscription turns the app into the perfect home page. Apple TV has its "Up Next" list that includes shows from several apps (but not Netflix), and Chromecast and Roku also display shows for fast access. PlexPass's Universal Watchlist covers shows on more services, including niche services like Britbox and SlingTV. Simply set up which services you have, and the next episode or the shows you add to the Watchlist will be included. Click on the title art, and you'll be taken to the streaming app to play it.
Or, if you are looking for a specific title, add it to the Watchlist by doing a global search from the Plex app. The first results are those available from your Plex library, FAST channels, antenna guide, and free titles, followed by where the title is offered on other streaming apps. Once you click on a result, click on Add to Watchlist. If the movie is still in theaters, you can add it to the Watchlist and be notified when and where it's streaming.
The Discover feature is still technically in beta, but it's fully functioning. Not only does it list what is popular on services now, like you'll find on most device home screens, but it also shows what's coming soon, along with the date the title will be released and on which streaming service. Plus, Plex seems to be run by cool people who list what is actually trending and new rather than heavily promoted titles.
Then there's music streaming. When you subscribe to Tidal through Plex, you'll get a small discount and be able to stream hi-res music through the app.
If you have a large saved music library, PlexAmp does for music what the Plex app does for video libraries and more. It can track what albums you have most listened to lately and create a mix with them. Each song and album is analyzed with sophisticated sonic technology. This neural network finds similar music, creating an automatic playlist like a Pandora radio station.
Some of these features are available for free. The app is free, the content is free. Other features require a PlexPass, Plex's premium service. A Plex Pass is $5 per month or $40 per year, so it won't take long for the $120-lifetime access to be worth the investment.
What you can get for free through Plex:
200 FAST channels
50,000 free AVOD ad-supported movies
With a PlexPass you get an aggregated personal video library that can be searched, made into collections, automatically categorized into genres, and searched by actor and director with all of the accouterments of a streaming app. Here are some of the things you can do:
Download videos to view offline.
Look up any title and be shown where it can be streamed on both subscription services and how much it costs to rent or buy it, with a link to open the video in that service.
Create a Watchlist of shows from any service and access it from the Watchlist in Plex.
Share content with others (they can watch anything in your library or free content but need their own subscriptions to other services that are linked to through Plex).
Choose from what's trending and new across all services and add them to your Watchlist.
See trailers of what's still in theaters and add them to your Watchlist to be notified later
Apps like Reelgood and agnostic searches on Roku and Chromecast can do some of what Plex does but are not as complete. Media apps usually list the titles of videos in folders with no visual menu. With all Plex can do, the app will soon have direct rentals. A Plex representative explained the addition of rentals this way, "We want to make it as easy as possible for users to start watching the movies and TV shows they care about, and offering the ability to rent premium content on our platform helps us achieve that goal." Especially for those times when you aren't sure what to watch next, consider opening the Plex app first.