Photo Mix #3
Anonymous (not verified)
|
Jan 6, 2005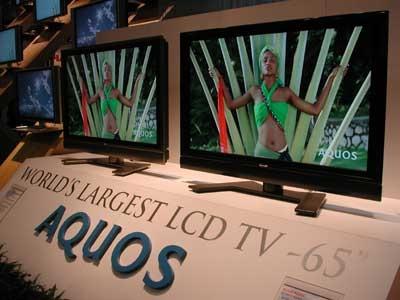 Sharp reasserts its sizable presence in the LCD-TV field with a 65-inch model - the largest of this type shown at CES.
Sanyo makes it very clear who they like in the HD DVD vs. Blu-ray battle.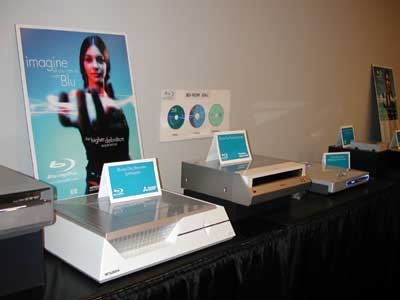 A plethora of major manufacturers showed off prototypes of Blu-ray Disc players and recorders: left to right, machines from Mitsubishi, Panasonic, and Philips.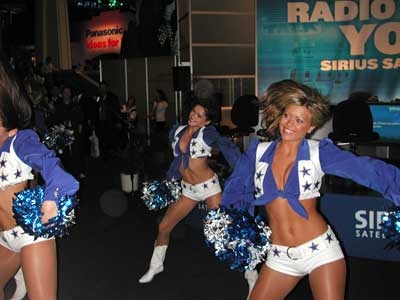 The Dallas Cowboys Cheerleaders show their excitement for NFL games broadcast on Sirius satellite radio.
High above Madison Square Garden? No, it's just one of Panasonic's ways of showing how HDTV can be as sharp and clear as looking out a window.
S&V's Peter Pachal gets as close as legally possible to Maxim cover girl Joanna Krupa. < < Back to the International CES 2005 index
LATEST VIDEO
WHERE TECHNOLOGY BECOMES ENTERTAINMENT