Outlaw Audio Model 970 Preamplifier/Processor and Model 7075 Power Amplifier Page 3
The Short Form
$1,398 / Model 970: 6 x 17.3 x 15.5 IN; 20 LBS / Model 7075: 4 x 17.3 x 15.5 IN; 41 LBS / outlawaudio.com / 866-688-5297
Plus
•Solid, real-world power •Simple, usable remote •Analog bass management for multichannel input
Minus
•Requires adapters for HDMI sources and displays •No onscreen menu from DVI output or component out (with non-480i sources selected) •Hard-to-read front display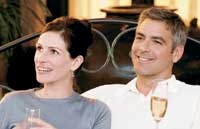 Key Features
Model 970 •7.1 channel preamp/processor •2 DVI inputs, 1 DVI output •3 HD-capable component video inputs •Converts composite or S-video to component •192-kHz/24-bit digital-to-analog converters •FM tuner with 30 station presets •Upgradeable software via RS-232 connection •Price $699 Model 7075 •Rated 7 x 75 watts all channels driven into 8 ohms; 7 x 115 watts into 4 ohms •Price $699
Test Bench
The Outlaw duo delivered strong performance in most regards, with 5- and 6-channel power equal to or better than many A/V receivers I've tested that were spec'd at 100 to 140 watts per channel. Digital-to-analog linearity and noise levels were also excellent. Full lab results
EASE OF USE
The remote control Outlaw supplies with the Model 970 is a familiar OEM item we've seen many times with processors, receivers, and even TVs. It's a plain-Jane, eight-component, all-buttons affair, but well laid out and generously spaced and backlit. The primary white-on-black lettering is quite legible, but the secondary commands reverse-printed on certain small round keys are absolutely indecipherable without optical aid or high-intensity light.
The 970's operations were similarly no-nonsense. Its onscreen menu structure is self-evident and simple to use, and the relative paucity of features and extras helps a lot. As already mentioned, the menus don't appear from the DVI output at all or from the component-video output if the active source is higher than 480i resolution. That earns a demerit. But on balance, I found the 970 annoyance-free, and I particularly valued its remote's easy-access channel-trim controls for on-the-fly level adjustments.
BOTTOM LINE Performance-wise, there's no question: the Outlaw Audio 970/7075 pairing does the job, with high quality and enough power for most speakers in most rooms. If you have low-sensitivity speakers or a larger-than-average room and harbor real, cinema-reference-level ambitions, you might want to consider a higher-power amp from Outlaw or another manufacturer.
But is this tandem a better choice than $1,400 worth of A/V receiver? That's a tougher issue. Performance-wise, though Outlaw's duo is clearly better than some $1,000-plus receivers, several others I've recently encountered are definitely in the same class. Most will deliver many more features and surround modes, and some of those features - HDMI video-upconversion; multiroom A/V abilities; lifelike concert-hall simulations - might just tip your personal balance. On the other hand, the Model 970/7075 combo offers the undeniable cachet of "separates" and the upgrade flexibility that goes with them.
Either way, if you prefer your home theater's central control to be simpler, less flashy, less loaded, and less overwhelming than the typical flagship receiver or separates - and less expensive, too - with little sacrifice in performance, you shouldn't be sorry to find yourself initiated into the Outlaw way of life.
LATEST VIDEO