New Products -- September 2002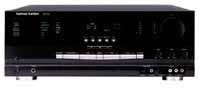 Harman Kardon
An A/V receiver with an emphasis on the "A," Harman Kardon's AVR 225 includes such audio perks as Dolby Pro Logic II (DPL II), 5.1 Logic 7, and VMAx surround processing, plus eight DSP (digital signal processing) modes that add ambience to music. Both DPL II and 5.1 Logic 7 provide multichannel playback from stereo sources, and the latter is also said to enhance multichannel playback, offering a wider front soundstage and smoother pans. VMAx provides virtual surround sound from just two speakers or headphones. There's also a six-channel analog audio input for a DVD-Audio or SACD player, and a Stereo Direct mode bypasses all processing. A Listener Preference System can store multiple speaker settings, which are easily made using the sound-level meter that's built into the supplied EzSet remote control. The AVR 225 is rated to deliver 55 watts into each of five channels. Price: $449.
www.harmankardon.com
, 800-422-8027
TDK
Austin Powers won't be the only one with long-lasting mojo once you've got TDK's Mojo 740 portable CD player. The shagadelic-looking player can read CD-Rs and CD-RWs with MP3, Windows Media Audio (WMA), or WAV files; bit rates can be anywhere between 8 and 320 kilobits per second (kbps). You can create playlists with up to 200 items and search for tracks by artist, album, song, or genre on the three-line LCD readout. The antishock buffer holds 8 minutes of 128-kbps MP3 music or 45 seconds for CD audio. Music-organizing software is supplied, and the player weighs about 10 ounces. TDK says a fresh pair of AA batteries will keep your Mojo going for about 10 hours. Now, behave. Price: $99.
www.tdk.com
, 800-835-8273
Infinity
Three speaker models join the ranks of Infinity's Entra line, the floor-standing Three, the Center Two, and the Subwoofer Two. The Three is 371/2 inches tall, and its two-way design uses dual 61/2-inch woofers and a 3/4-inch tweeter for a rated frequency response of 40 Hz to 20 kHz ±3 dB. Two 51/4-inch woofers flank the 3/4-inch tweeter on the Center Two, which like the Three is magnetically shielded. The Sub Two, measuring 15 1/4 x 17 x 19 1/4 inches, has a 12-inch driver powered by a 250-watt amp. All of the woofers feature Infinity's Ceramic Metal Matrix Diaphragm, with ceramic anodized on both sides of an aluminum cone. The light, rigid drivers are said to have exceptional transient response. Prices: Three, $638; Center Two, $319; Sub Two, $549.
www.infinitysystems.com
, 800-553-3332
Altec Lansing
Sure, the graphics are amazing, but is Grand Theft Auto III starting to sound a little two-dimensional? Altec Lansing's XA 3051 six-piece videogame speaker system can add some depth to your play time. Just hook up your console or TV to the stereo analog inputs on the ported bass module, and onboard Dolby Pro Logic processing will open up the virtual mayhem with surround sound. Each 4 1/2 x 6 7/8 x 3 7/8-inch satellite has a single 3-inch driver, and the bass module has a 6 1/2-inch front-firing woofer. Total system power is rated as 50 watts continuous. There's a headphone jack on the bass module, and a wired volume control is supplied. Price: $200.
www.alteclansing.com
, 800-258-3288
X10
It's a familiar story: PC meets A/V system. PC wants to hook up with A/V system. PC connects with A/V system via RF devices that operate in the 2.4-GHz band. At least it's familiar to the folks at X10, whose Entertainment Anywhere kit is the matchmaker in this wireless love story. The kit includes a transmitter that hooks into the RCA audio and video jacks on your PC, a receiver that plugs into your gear via analog stereo and composite-video outputs, and a universal remote control. Once it's all connected, the system will transmit both audio and video, so you can watch and listen to anything from your PC - DVDs, CDs, Video CDs, and MP3 files, to name a few - on your home-entertainment system. The range is said to be up to 100 feet. Downloadable software enables you to configure the remote to control your PC media as if it were a component in your rack. Price: $70.
www.x10.com
, 800-675-3044
Arcam
Between Arcam's AV8 preamplifier (top) and its P7 power amp, you'll have all the decoding and power you need for an up-to-date home theater. Dolby Digital EX and DTS-ES soundtracks are no problem for the THX Ultra2-certified AV8, which can also apply Dolby Pro Logic II or DTS Neo:6 processing to stereo signals for multichannel playback. An eight-channel analog audio input lets you hook up a DVD-Audio or SACD player, while three wideband component-video inputs can switch HDTV signals. The P7 is rated to deliver 150 watts into each of seven channels and measures 17 x 7 1/8 x 18 1/8 inches. Both are available in either silver or black. Prices: AV8, $4,599; P7, $3,999.
www.aslgroup.com
, 888-272-2658
Sampo
It's slim! It's sexy! It's plasma! It's . . . affordable? Well, not to the huddled masses just yet, but at $4,999, Sampo's 42-inch PME-42S6 is the most aggressively priced plasma TV so far. With a native resolution of 852 x 480 pixels, the widescreen display is an enhanced-definition TV (EDTV) monitor - not high-def, but still better than a conventional analog TV. However, the component-video, VGA, and DVI (Digital Visual Interface) inputs will accept HDTV signals from an outboard HDTV tuner. It also has six analog stereo inputs to feed its built-in speakers. The pictured stand is supplied.
www.sampoamericas.com
, 800-203-4429
Rotel
Has the multichannel world got you suffering from stereo deprivation? The doctors at Rotel have your prescription: the two-channel Euro Series, comprising (from the bottom) the RA-02 integrated amp, the RCD-02 CD player, and the RT-02 AM/FM tuner. Rated to deliver 40 watts per channel, the amp has five stereo inputs, including phono and a tape loop. The CD player is HDCD-compatible, and the Radio Data Service-compatible tuner can display station names and programs for participating AM/FM stations. It also has 30 presets. The amplifier's remote control can operate all three components, but the others also come with dedicated remotes. Price: RA-02, $499; RCD-02, $499; RT-02, $299.
www.rotel.com
, 978-664-3820
Dahlquist
Each left/right front and surround speaker in Dahlquist's Orbit 5.1 Micro home theater system has a 3-inch driver, a 1/2-inch dome tweeter, and a rated frequency response of 100 Hz to 20 kHz ±3 dB. The horizontally oriented center speaker has dual 3-inch drivers and measures 101/4 x 4 x 43/8 inches. Finished in charcoal, the satellites are all magnetically shielded and wall-mountable; optional stands (shown) can be adjusted from 28 to 44 inches tall. The ported sub, rated down to 45 Hz, has an 8-inch cone, and its amp is rated to deliver 100 watts continuous. Dahlquist throws in 70 feet of speaker wire and a 12-foot subwoofer cable. Price: $650; stands, $100 a pair.
www.jonic.ca
, 888-995-6642
Monster
If you're getting unpleasant buzz or hum from your subwoofer, Monster Cable's subwoofer line-level cable packages may help. The top-of-the-line MSB100sw interconnect protects from low-frequency electromagnetic interference (from nearby electrical lines) with high-density double copper shielding. It has 24-karat-gold RCA plugs at each end and a TriPole core that comprises three conductors tightly wound around each other. The MSB850 is similar but uses dual-core conductors, and the MSB550 has Mylar-foil shielding around a single-wire copper core. Each cable package comes with a Y-adapter that splits the audio signal for stereo hookup. Prices: $60 to $150 for 12 feet; other lengths available.
www.monstercable.com
, 877-800-8989
Denon
The DVD-1600 player from Denon is equipped to deliver the best video and audio the DVD format has to offer. It has a progressive-scan component-video output with 2:3 pulldown processing, which provides a smoother picture by compensating for the difference between film and video frame rates, and it will play DVD-Audio discs in all their high-resolution glory. Unlike many players on the market, it even provides bass management for the discs' multichannel analog output. An Audio Only mode ensures that video circuitry won't interfere with DVD-Audio playback. In addition to standard CDs, the player can handle CD-Rs and CD-RWs with MP3 files. There are built-in Dolby Digital and DTS decoders plus a Cinema Voice function to raise the relative volume of the dialogue in movie soundtracks. Other outputs include optical digital audio, two composite video, and one S-video. Price: $549.
www.denon.com
, 973-396-0810
Sherbourn
If you want stereo music in several rooms at once, you'll probably need a multizone power amplifier like Sherbourn's TST 2/200. The Class AB power amp can drive up to eight pairs of stereo speakers and is rated to deliver 200 watts per channel to four pairs or 100 watts to all eight, both into 8 ohms. There are both RCA and balanced XLR input connectors and gold-plated binding-post outputs. The amp uses "thermal shift" technology, which automatically switches between three levels of output voltage to match the speaker impedance, guarding against overheating. An infrasonic filter removes low-frequency content that could cause distortion. The front panel has only a master power button, a blue LED pilot light, and eight on/off switches for the speaker pairs. Price: $1,000.
www.sherbourn.com
, 978-663-7385
RCA
Just hook up RCA's RTDVD1 home theater system to your TV, and you'll be enjoying DVD movies with surround sound in no time. The system comprises five satellite speakers, a powered bass module, and a DVD player/receiver that includes the Dolby Digital decoder, AM/FM tuner, and amplifier. In addition to regular DVDs and CDs, it can play CD-Rs and CD-RWs filled with MP3 files. Dolby Pro Logic II processing is also on tap so you can enjoy a 5.1-channel surround sound experience from stereo sources. The silver-finished player/receiver measures 17 x 3 3/8 x 14 1/4 inches and boasts composite- and S-video inputs and outputs, both optical and coaxial digital audio inputs, and one optical output. The supplied wiring is color coded to ease hookup. Price: $349.
www.rca.com
, 800-336-1900
Ultralink
Forget about turning lead into gold, but Ultralink can perform a little video alchemy with its Challenger converter cable. It converts composite-video signals to S-video, letting you switch signals from a standard VCR along with the S-video sources connected to your receiver. The composite end is terminated in a 24-karat-gold RCA connector, and the S-video connector is described as premium-grade. The cable is bidirectional, meaning that S-video sources can slum it as composite if necessary. Challenger cable comes in four different lengths to suit your system's needs. Prices: 3 1/4 feet, $30; 6 1/2 feet, $35; 13 1/8 feet, $45; 26 1/4 feet, $60.
www.ultralinkcables.com
, 909-937-1073
Sunfire
You can't fight the future, but Sunfire's Theater Grand III processor may make it a little more manageable. It can handle the latest DVD soundtracks with its Dolby Digital EX and DTS-ES (Matrix and Discrete) decoding, while Dolby Pro Logic II and DTS Neo:6 processing provide multichannel playback from stereo sources. On the rear panel you'll find three wideband component-video inputs so you can switch HDTV signals, a multichannel analog input for a DVD-Audio or Super Audio CD player, and balanced XLR outputs for eight channels. And don't lose sleep over obsolescence: Sunfire says it will mail you software upgrades on CD-ROM. A universal learning remote is supplied. Price: $3,495.
www.sunfire.com
, 425-335-4748
Marantz
If you're ready to go beyond the CD, Marantz's SA8260 Super Audio CD player can take you there. It plays both multichannel and stereo SACDs as well as CD-Rs, CD-RWs, and, of course, regular CDs. The processing circuitry uses the same three Crystal 192-kHz/ 24-bit digital-to-analog converters used in Marantz's Reference Series SA-12S1 player, at almost four times the price, and the output stages are copper shielded. A six-channel analog output delivers the high-resolution SACD signals to a suitably equipped preamp or receiver, with stereo output for two-channel discs. There are also optical and coaxial digital outputs for standard CD audio. The front-panel readout displays SACD and CD Text, which includes song titles. A full-function remote control is supplied. Price: $1,050.
www.marantz.com
, 630-741-0300
Mirage
Who's ready to rumble? You are, when you've got one of Mirage's LF-Series subwoofers. Weighing in at 26 pounds, the LF-100 (right) has an 8-inch titanium/ polypropylene driver, a rated frequency response of 30 to 120 Hz ±3 dB, and 100 watts of continuous power. But if you really want to get down, have a listen to the 45-pound LF-150. Its 10-inch driver is rated for 25 to 120 Hz ±3 dB, and it packs a 150-watt amp. Both are ported designs with front-panel controls for phase and crossover. You can connect them using either speaker- or line-level inputs, and both have a second line-level input that bypasses the subwoofer's crossover for connection to a receiver with its own crossover. Finish is metallic black vinyl. Prices: LF-100, $300; LF-150, $500.
www.miragespeakers .com
, 416-321-1800
Panasonic
Unusually thin for a rear-projection TV, Panasonic's 40-inch PT-40LC12 HDTV monitor is less than 16 inches deep. The widescreen LCD-based set has a native resolution of 1,280 x 720 pixels. With an outboard HDTV tuner connected to the set's component-video, RGB, or VGA input, you can watch crisp high-def images derived from 1080i or 720p signals. Or just go retro - a two-tuner picture-in-picture function lets you watch two analog channels at once. A second set of component jacks allows hookup of a progressive-scan DVD player, and three composite- and three S-video jacks give you more input options. The silver chassis keeps the set looking toward the future even when it's off. Price: $3,000.
www.panasonic.com
, 800-211-7262