New Gear: JH Audio Introduces Freqphase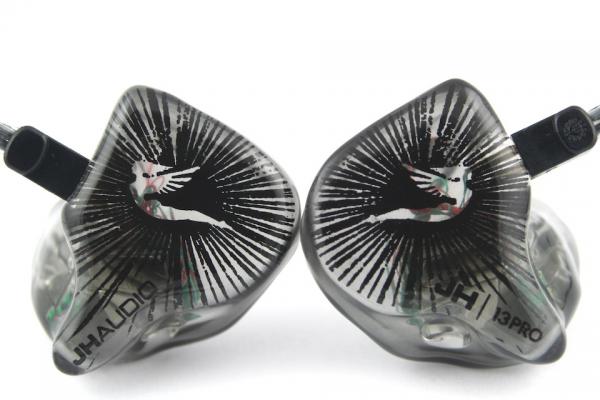 Over the past few weeks, we've been looking into some promising new room correction solutions, using both frequency-domain and time-domain approaches. If you've been wondering why nobody's been applying such thinking to headphones, think again - in-ear monitor innovator JH Audio has been on the case.
With a soft introduction at this year's CanJam and the official launch today of the new Freqphase Time|Phase Waveguide design for the top-of-the-line eight-driver JH16Pro ($1,149 and up) and six-driver JH13Pro (starting at $1,099) custom in-ear monitors, JH has brought correction tech to your ear canal.
So how's it work? Details aren't available yet (though worry not - we've got a request in for a review sample and will update you as soon as we can), but it involves a different driver configuration and a new bore design (the Freqphase models employ a triple bore, with the bass, midrange, and treble drivers each feeding a separate sound tube) shaped to produce what they call the world's first phase-coherent in-ear headphone, with all frequencies arriving at the eardrum within a claimed .01 of a millisecond of one another.
The upshot? According to JHAudio, the idea is that there's an audible improvement in imaging, particularly evident in sounds panned towards the center of the stereo soundstage, between 10 and 2 o'clock.
Obviously we're anxious to get our ears on these (or, rather, get them in our ears) so we can experience the effect for ourselves. So check this space.