New Gear: FiiO E09K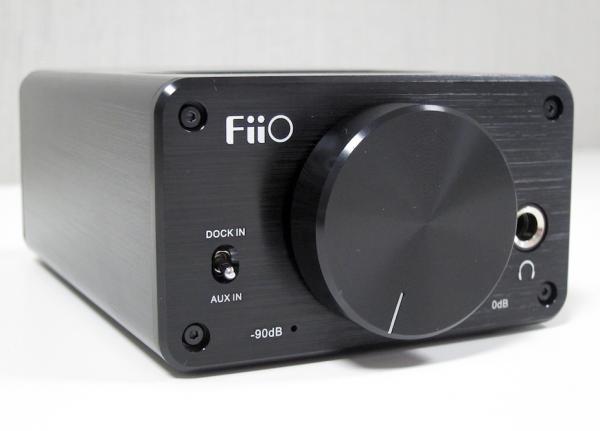 When we looked at FiiO's desktop headphone amp, the E9, we had a few quibbles with the design, though few complaints about the sound or the bang it delivered for the buck. Well, it turns out the Chinese manufacturer was paying attention, and the new E09K addresses the minor concerns we and other reviewers, dealers, and consumers had expressed regarding its predecessor, while retaining its strengths.
In the previous iteration, separate output jacks for 1/8- and 1/4-inch terminated headphone cables were provided - a nice convenience feature, but the problem was that the circuit feeding the minijack introduced an additional 33 ohms of output impedance - excessive in our book, and likely to introduce coloration in headphones with less-than-flat impedance curves. And the companion DACs (the E17 and E7) already included perfectly serviceable 1/8-inch connections, so the inclusion was largely redundant. Begone, minijack.
All rear panel connections are now on RCA jacks for simpler interfacing with other desktop or rack gear; a welcome change from the mix of minjacks and RCA connectors used in the previous generation. And speaking of those extra connections, while on the E9 the Aux jack simply overrode a docked USB DAC, FiiO have now added an aux/dock toggle to the front panel (in the space left by the removal of the minijack), letting you use the E09K more easily as a desktop integrated amp.
All in all, it's a smart set of updates, and refreshing to see a manufacturer act quickly to resolve small ergonomic and usability issues in an inexpensive product. Take notes, everybody!