New AVR, Old Speakers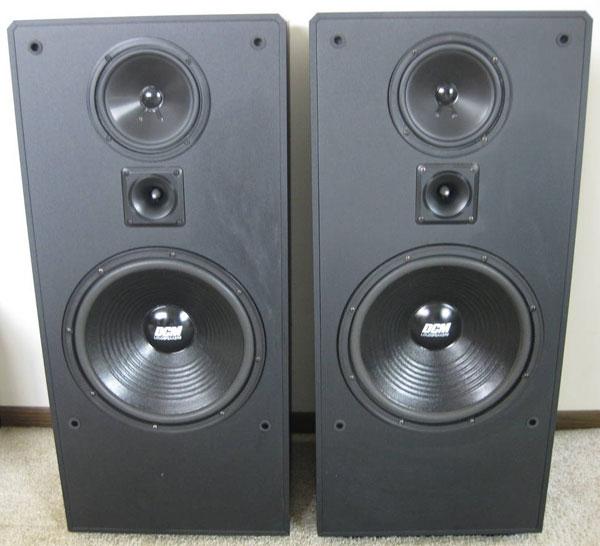 I just got the new Onkyo TX-NR809 receiver, and I'm wondering how inadequate my speaker setup is. I have a pair of DCM KX-12 Series Twos for the front left and right, DCM KX Center, DCM SW10 sub, and a pair of DCM KX-6 Series Two for the surround channels. I know these speakers were primarily built for loud "party" music, and they are about 12 years old. Am I going to miss out on the quality and features of the Onkyo with this setup? If I were to upgrade the speakers, what do you recommend in the $2000-ish range?
Jason
I suspect your DCM speakers will work just fine with the Onkyo TX-NR609 (reviewed here ). They all have a nominal impedance of 8Ω, which the Onkyo can drive with no problem at all. The KX-12 (seen here) can handle up to 250 watts of power, while the KX Center tops out at 125W and the KX-6 can handle up to 100W. The TX-NR809's power output is spec'd at 135W per channel into 8Ω—though it measured somewhat lower than that at 0.1% and 1% distortion with five and seven channels driven continuously—so the center and surrounds will be fine as long as you don't crank it totally full blast.
If you still want to upgrade, our top picks for a surround speaker package in the $2000 range are the Mordaunt-Short Aviano 1 (reviewed here) and the JBL Control NOW AW (reviewed here). However, these are compact speaker systems, somewhat smaller than your DCM speakers. Unless there's something defective with the DCMs or you don't like their sound, I'd keep 'em.
If you have an A/V question, please send it to askhometheater@gmail.com.
LATEST VIDEO