New Audio Gear Galore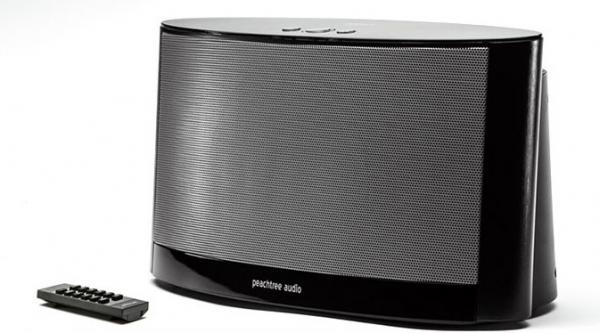 A lot of new audio stuff launched today, so let's get right to it:
Peachtree Audio deepblue Bluetooth music system
Peachtree Audio already enjoys a strong rep among the desktop audio crowd, so the addition of the deepblue wireless sound system seems only natural. The $399, 8-inch-high deepblue packs a 6.5-inch woofer, two 3-inch midranges, and two 1-inch soft-dome tweeters, each with its own amplifier. Total power is rated at 240 watts. There's also a 3.5mm analog input, and it's available in black or gray. The included remote also controls the playback functions of a mated Bluetooth device (i.e., your phone or tablet).
Energy Take Classic I/O 4 and I/O 5 outdoor speakers
The Take5 speaker system and its varants have been a favorite of home theater enthusiasts on a budget since the late 1990s. It's even inspired the sincerest form of flattery. Now it's inspired-or at least lent its name to-Energy's first outdoor speaekrs, the $99/pair Take Classic I/O 4 and the $149/pair Take Classic I/O 5. The Take Classic I/O 4 has a 0.5-inch tweeter and a 4-inch woofer, while the Take Classic I/O 5 has a 1-inch tweeter and 5.25-inch woofer.
Geneva Lab Model S Wireless Bluetooth music system
We liked Geneva Lab's XS portable music system, so we're happy to see the company building similar functionality into something that'll pack a little more punch. The $299 Model S Wireless incorporates Bluetooth, FM radio, a digital alarm clock, and two 3-inch full-range speakers, all in a 9.2-inch-wide chassis. It's available in white, black, or red.
Beats Neon Mixr headphones
And just when you thought life couldn't get any awesomer, Beats by Dre announced today that it will be offering its Mixr headphone in five neon-look colors: neon blue, neon pink, neon green, neon orange, and neon yellow, in addition to the existing white, red, and black colors. The headphone itself is unchanged, and the price is still $249.