Mozaex 3D Media Server
Among the myriad press releases I've received lately—no doubt in preparation for the upcoming CEDIA Expo—was one with a particularly audacious headline: "Mozaex Ships World's First 3D Blu-ray Multi-Room Media Server." Intrigued, I contacted Mozaex (pronounced like "mosaics") to learn more.
Like most media-server companies, Mozaex offers systems that store, stream, and render audio and video content throughout a home network. That content can include movies, music, photos, Internet radio, and other online material.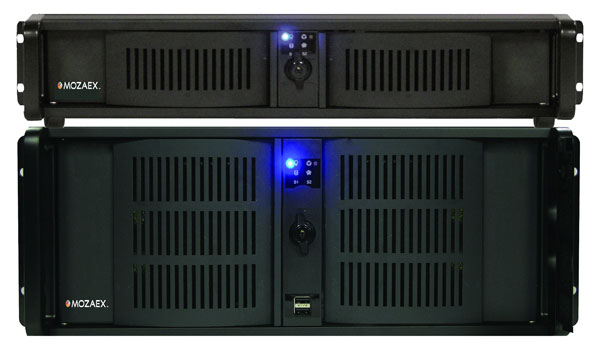 Two basic configurations are available—one or more hard-disk-based servers with separate players (a player sitting on a server is depicted above) and all-in-one models that combine storage, server, and player in one unit. The all-in-one products, most of which go by the name Solo, can be used with a few players and are aimed at smaller installations (up to 10 rooms), while the server/player systems can accommodate up to 30 rooms.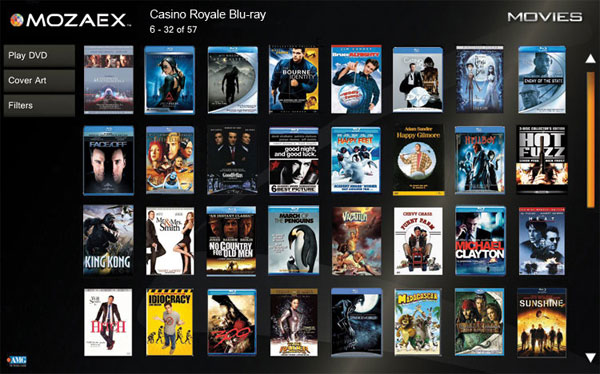 All Mozaex systems display a graphical user interface on any connected TV, and they can be controlled with the included IR remote or a wide variety of universal remotes. Other control options include integration with systems from Crestron, AMX, Elan, HomeLogic, Vantage, Control4, Savant, NetStreams, and RTI among others. In some cases, a server is required to use these control systems, but in others, an all-in-one unit works just fine.
Newly announced is a control app for the iPhone and iPad.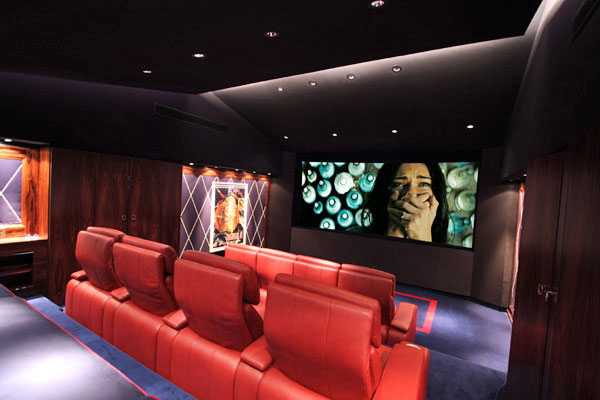 Of most interest to me is that press-release headline, which clearly implies that a user can rip 3D Blu-rays—and 2D titles as well, for that matter—to a server. However, this breaks Blu-ray's copy protection and is therefore illegal. The company's official statement about this reads, in part:
"The Mozaex multimedia system is 100-percent legal because the company does not make, sell, ship, induce or in any way provide any unlicensed decryption tool that is illegal or potentially illegal. The user takes full responsibility for obeying any applicable law if they decide to acquire and install decryption software to load movies onto the system."
Given such a statement, the press release seems a bit disingenuous to me. In it, the company touts the system's ability to stream 3D Blu-ray content over a home network with no mention of the copy-protection issue.

In terms of performance, all Mozaex systems support full 1080p video and 7.1 PCM audio, while the 3 Series adds support for Dolby TrueHD and DTS-HD bitstreams. To view 3D content, you need active-shutter glasses such as the Nvidia 3D Vision, a 3D-capable display, and a 3D-capable receiver for surround sound. The company maintains a list of compatible glasses, displays, and AVRs on its website.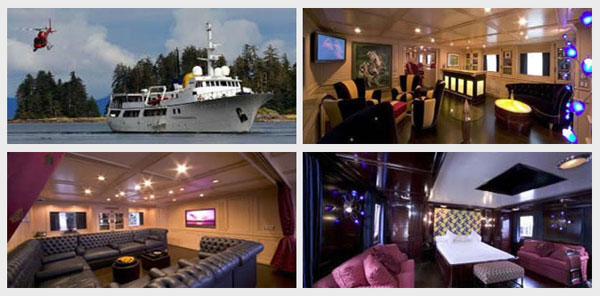 Of course, pricing depends on the extent of the system and the amount of hard-disk storage. A single Solo 1 with 1TB of storage and 3D capabilities goes for $4800, and the sky's the limit for an extensive server/player system, such as the one installed on the super-yacht Absinthe.
I look forward to seeing the system in action at CEDIA later this month, and I'll certainly report on what I learn, so stay tuned!