Monster Cable's Saving Power Play--Complete With Android Tablet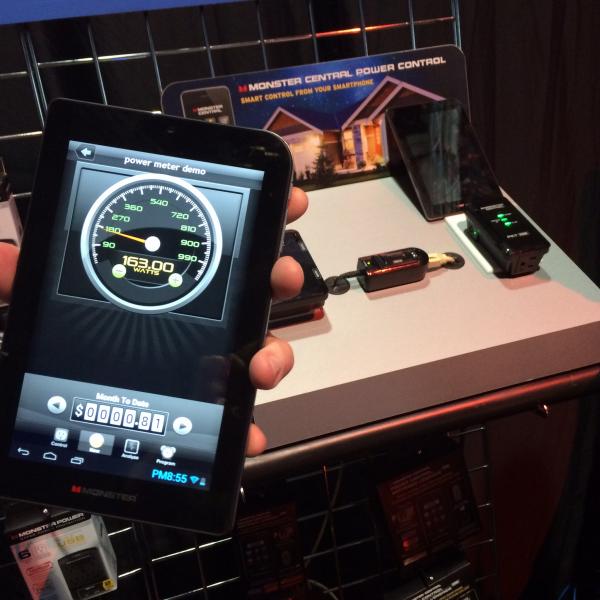 Head Monster, Noel Lee, presented their new Monster Central Power Control that includes a power control app for iPhone/iPad and Android. The power monitoring units plug into a wall of your home and measures any device that you plug into it. Plug in your home theater power center and you can measure how many watts your gear has used for the day, month, week and past six months. The app will also display how much it has cost to run your gear based on your local power company's rates. If you see that you are spending too much, you can use the app to schedule times to shut off or turn on devices plugged into the Monster Central Power monitors.
There are two models of monitors. The PRT300MC has three outlets and is bundled ($180) with the gateway device that connects to your router for access away from home. The PRT100MC has only one outlet and runs $140. Expanison monitors run $109 and $70.
Monster is offering a bundle for installers, which also includes the Monster M7 android tablet, for $200. I guess that's one way to sell a Monster tablet.