Monoprice Debuts Headphone Amp and 'Phones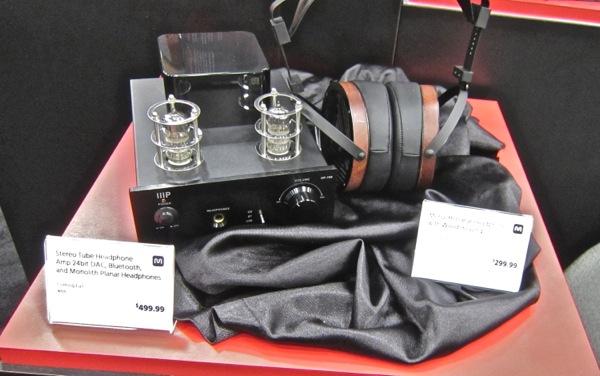 Monoprice doesn't offer just direct sale cables and big power amps.
At CEDIA they offered some exciting new (and surprisingly cheap) products. Some were covered in another blog. There was also the headphone amp and headphones shown here.
The prices shown on the cards, I was told, are incorrect. The tube headphone amplifier here will be available soon for $139, and the headphones for $299. The latter show a striking resemblance to some very pricey competition.
WHERE TECHNOLOGY BECOMES ENTERTAINMENT