Monoprice Is Not Just About Cables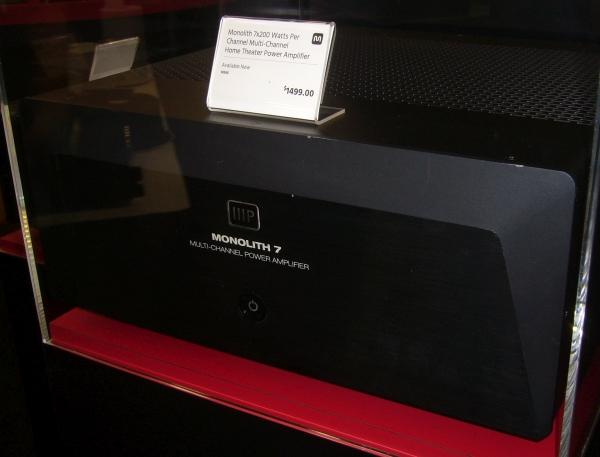 Shop for cheap cables on Amazon and it won't be long before Monoprice comes up. But the company is good for more than cables.
Monoprice was showing some pretty hefty multichannel amps, including the 7 times 200-watt Monolith 7 ($1499), the 5 times 200-watt Monolith 5 ($1299), and the 3 times 200-watt Monolith 3 ($1099). They are not homegrown. Which clever reader will identify the OEM manufacturer?
Also shown was the Amber 6.5 ($100), a three-way in-wall with two carbon fiber woofers and a ribbon tweeter. What originally caught our frivolous eye was a shiny Stereo Hybrid Tube Amp, including a 50-watt version for $199 and a 15-watt version for $99.
WHERE TECHNOLOGY BECOMES ENTERTAINMENT