Midtown Movie Palace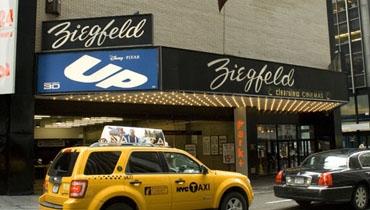 Clearview Cinema's Ziegfeld Theater in midtown Manhattan is one of New York's last remaining movie palaces. While the city has a ton of many-screened, IMAX-equipped, state-of-the-art multiplexes, few have as much character as the single-screen Ziegfeld.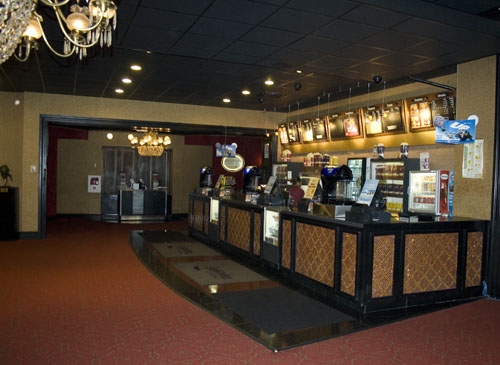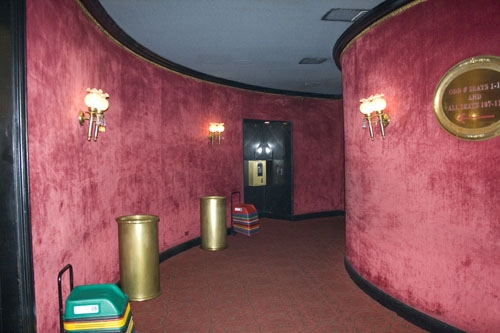 Built in 1969, the Ziegfeld oozes style, with decades-old architecture and decor that shows a 1960's view of 1920's movie houses. Lush red carpeting and ornate lighting fixtures combines with angular wood paneling and simple furniture for a surprisingly complimentary mishmosh of two eras' styles.
While it might look like little more than a huge blue box, the NEC NC2500S-A is one of the most advanced cinema projectors in theaters. The Ziegfeld was one of the world's first theaters to incorporate the NC2500S-A when it was installed in May 2009. The projector uses a 6,000-watt lamp that can kick out 6.5 foot-lamberts across the theater's 52-foot-wide screen.
The NC2500S-A is notable for its advanced 3D features. Instead of using two separate imagers, lenses, or even projectors, the NC2500S-A can put out 3D content at 2K resolution with its single DMD and lens. It projects 48 frames per second at full resolution, which are then split up by into 24 frames (the standard for cinema) for each eye by special glasses the audience wears.
Of course, while 3D releases have become popular, with Pixar's Up being joined this summer by movies like Ice Age: Dawn of the Dinosaurs and G-Force, the NC2500SA is fully capable of handling standard, 2D films. The Ziegfeld uses two different screens, depending on the film it's showing. The theater uses a silver screen for 3D titles, and puts up a white screen for 2D movies. Since both screens are massive (over 50 feet wide) and putting them up is a time-consuming process, the theater seldom shows both 3D and 2D films in the same period.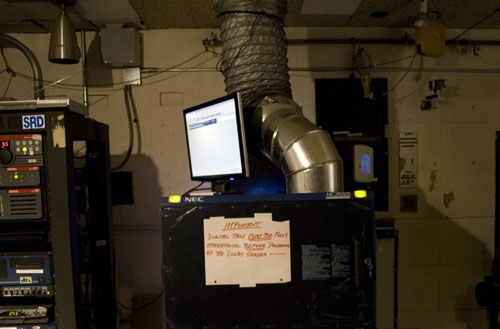 Since the projector's lamp can produce a great deal of heat, it gets is own cooling system. Without the dedicated ventilation, the projector's delicate electronics and optical components would swiftly fry.