MartinLogan Makes Some Wireless Noise with Crescendo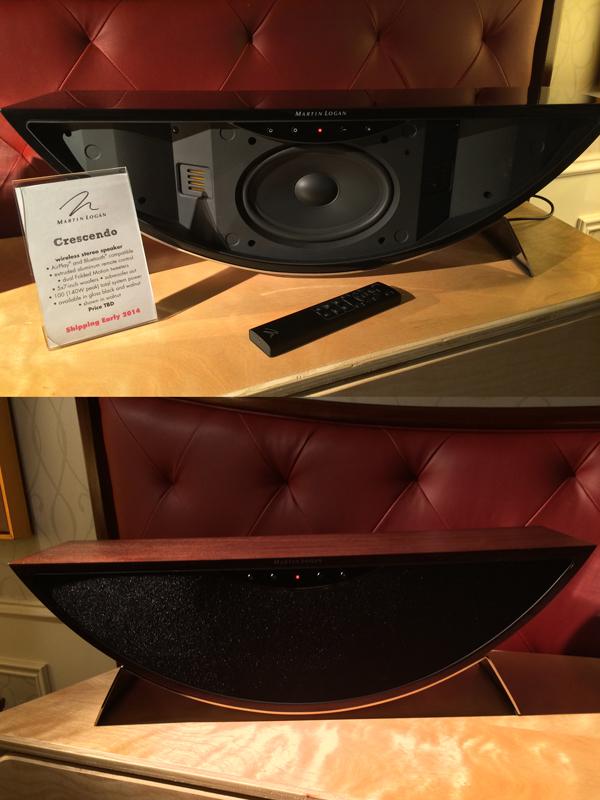 At CEDIA2013,
MartinLogan
teased us with a sneak peak at
a prototype AirPlay/Bluetooth speaker
that was absolutely beautiful and sure to sound fantastic thanks, in large part, to its use of MartinLogan's amazing Folded Motion tweeters. The new Crescendo wireless stereo speaker has burst out of its prototype cocoon and become an official product that includes AirPlay and Bluetooth connectivity. The remote control, normally an item manufacturers tend to overlook, included with the Crescendo is made from extruded aluminum and is extremely well designed with rubberized button caps that are easy to find and use without looking at the remote. Twin Folded Motion tweeters flank the central 5x7-inch woofer. The tweeters are also positioned to fire away from one another to the sides of the room, a design that helps to dramatically widen the stereo soundstage of the Crescendo, and it includes a subwoofer output. The gorgeous sound machine will be available in "early 2014" for $899. Of all the small speaker systems I've heard so far at CES2014, the MartinLogan Crescendo is unquestionably at the top of the tall stack.