Upcoming MartinLogan Wireless Speaker System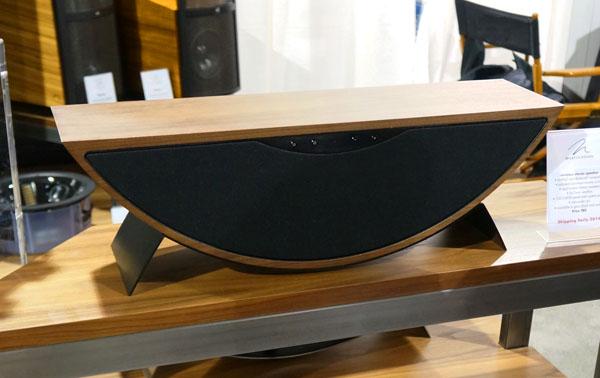 This MartinLogan AirPlay/Bluetooth speaker's just a prototype, but it was definitely the prettiest wireless speaker at the CEDIA Expo. Better than the looks, though, is that it uses the same great Folded Motion tweeters found in MartinLogan's Motion Series speakers.
Besides the two Folded Motion tweeters, the still-to-be-named speaker packs a 5- by 7-inch woofer and a 100 watts of amplification. There's a line-level subwoofer output, and a switch that kicks in a high-pass filter so all the bass can go to the sub. Besides AirPlay and Bluetooth, the speaker accepts signals through a USB input or a 3.5mm analog/optical digital input. The enclosure's made from MDF covered in real wood veneer.
Tentative plans are for a January 2014 launch and a price "under $1,000."
WHERE TECHNOLOGY BECOMES ENTERTAINMENT