LG's 4K Laser Projector Shines at CEDIA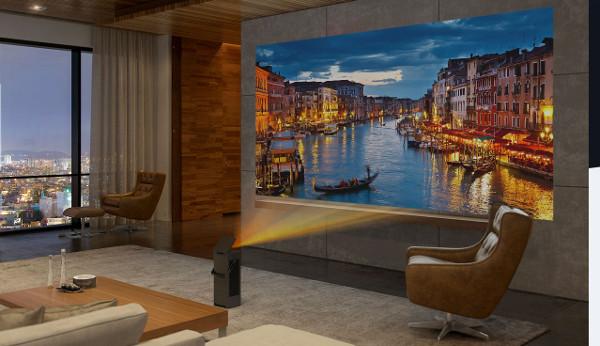 LG has had a busy year, with the growing success of its OLED Ultra TVs, so it didn't have anything truly new at CEDIA. Its booth was constructed in a "Lifestyle" format, with displays oriented toward various applications (Urban, Suburban, etc.).
But what caught my interest was its CineBeam HU80KA portable 4K laser projector, which was shown first at CES in January and launched last spring. It looked far better here than it had at CES — possibly due to better light control.
The projector is built around one of TI's 4K DLP imaging chips, offering 4K via pixel shifting, and its laser illumination is a step ahead most of its cost-equivalent competition. While it didn't look as impressive as, for example, Epson's new lamp-based 4050 LCD projector, the HU80KA's long laser life (about 20,000 hours compared with the Epson's 6,000 hours) and portability should appeal to buyers looking for convenience.
WHERE TECHNOLOGY BECOMES ENTERTAINMENT