LG Rolls Out QNED Mini-LED TVs, Announces Dolby Vision Update
LG has announced pricing and availability for the LCD-based QNED TVs it
previewed at CES 2021
. Not to be confused with MicroLED technology, the new QNED models employ Mini-LED backlighting to achieve brighter and more precise local dimming compared with conventional LED-backlit TVs in addition to using quantum dot technology to enhance color reproduction.
The company also announced that it has become the first TV maker to support Dolby Vision high-dynamic range (HDR) at 4K/120 Hz for enhanced gaming via a firmware update (version 03.15.27) that began rolling out in C1 and G1 series OLED TVs in late June. The update is also making its way to select models in the Z1 OLED series, QNED99 QNED series, and NANO99 NanoCell series this month (July). LG is also planning to bring Dolby Vision at either 60 or 120Hz to additional 2020 and 2021 TV models, which are currently undergoing testing.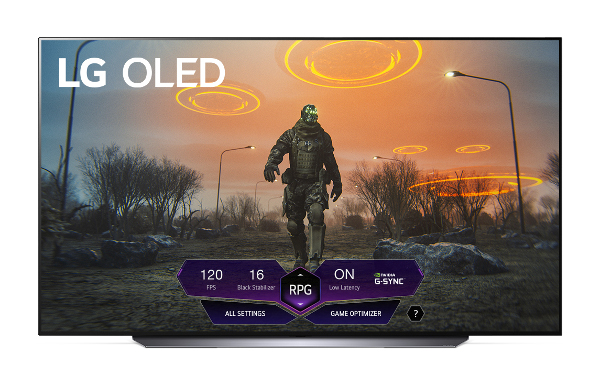 The firmware update, which is available on all 2021 LG TVs equipped with Game Optimizer, also adds a GameDashboard that displays TV settings so gamers can quickly switch between genres such as FPS (first-person shooter and RPG (role-playing game) without pausing the action and check the status of modes such as variable refresh rate (VRR) and low latency.
QNED Model Lineup
LG's QNED lineup, comprising 8K QNED99 and 4K QNED90 series models in screen sizes ranging from 65 to 86 inches started rolling out at select retailers nationwide this month and will be available through lg.com at a later date.
The QNED90 series 4K models slated to ship in July include the 86-inch 86QNED90UPA ($4,000), 75-inch 75QNED90UPA ($3,000), and 65-inch 65QNED90UPA ($2,000). QNED99 series 8K models also slated to ship soon include the 86-inch 86QNED99UPA ($6,500), 75-inch 75QNED99UPA ($4,800), and 65-inch 65QNED99UPA ($3,500).
The international product testing agency Intertek has certified that the "color gamut volume" of LG's QNED models is equivalent to or exceeds that of the DCI-P3 color space. In explaining the benefit of Mini-LED technology over conventional LED-backlit TVs, LG said the 86-inch 86QNED99UPA 8K model deploys some 30,000 LEDs to create around 2,500 local dimming zones for increased brightness and more precise local dimming.
For more information on LG's QNED lineup, visit lg.com.