LG BD590 Network Blu-ray Disc Player Page 2
The BD590 gives you three different ways to access content:
- LOCAL: Play BDs, DVDs, CDs, or media stored on the LG's 250-GB hard disk.
- INTERNET: Onboard Wi-Fi lets you stream or download movies and music from LG content partners.
- HOME NETWORK: DLNA certification means you can pull audio, video, and photo files from networked PCs.
PERFORMANCE
Working as just a regular Blu-ray Disc player, the BD590 was exemplary, beginning with its prompt response to commands. A feature called Express Reaction Startup lets you simultaneously power up the machine and open the disc drawer by hitting the Open/Close key, so you can drop in your disc and return to your seat while the machine boots - no standing next to the rack tapping your fingers. Response times were faster than with my now aging Panasonic DMP-BD55, with the BD590 taking the same 20 seconds or so to power up from a cold start but requiring only 35 seconds to load the Blu-ray of Transformers: Revenge of the Fallen vs. the minute or so it took with the Panasonic.
The LG also delivered superb picture and sound quality. My viewing of Transformers showed off the spectacular colors, metallic highlights, and fine details of the cars/robots, as well as the lush, natural greens of a college campus. By way of contrast, the more muted tones of Sherlock Holmes, and the dank old London it depicts, were also well represented. Upconversion of DVDs was very good, with the player passing all the deinterlacing and detail tests I ran it through. Aside from the expected standard-def softness, a viewing of the Coen brothers' A Serious Man on DVD looked great, with accurate greens in the suburban lawns, vivid blue skies, and perfectly white, noise-free fences.
High-def movies and trailers in Vudu's 1080p HDX format streamed over my Wi-Fi network had good clarity and no obvious noise or blocking artifacts, though I hasten to add that my Wi-Fi access point was within 20 feet of the BD590 at all times and on the same floor for most of my evaluation. But I never had any video or audio quality issues that made me feel the need to connect a direct Ethernet cable or wish that I'd upgraded my access point to an 802.11n model.
The real story here, though, isn't A/V quality but how easily the BD590 lets you access different media. It's about the interface - though that itself is not without limitations. Aside from the engaging Music Library menu, you'll be slogging through traditional folder icons to get at your other content. I also felt a definite disconnect between media available via DLNA and other sources. For example, when you hit the Movie button, you can select from the disc tray, hard drive, or flash drive, but you have to exit back to the Home menu and select Home Link to browse what's on your networked computer. Similarly, if you start a slide show on the LG with photos residing on your computer, you can only select background music that resides there and not on the BD590's hard disk. This just makes it more sensible to transfer all your favorite media files to the BD590 so you'll have the most seamless possible experience.
Once that's done, the LG takes on a life of its own and really shines. It takes a little getting used to, but when you realize you can go from listening to Pandora Internet radio to your ripped CD collection at any time in your living room without having to boot up your computer, you'll be regularly switching back and forth. Ditto for your digital photos, which you will view and enjoy more frequently. That's the beauty of the BD590's built-in hard disk: You'll want to access your stuff all the time because it's always all there and easy to get at, and it's guaranteed to play without hiccups. Those are huge benefits.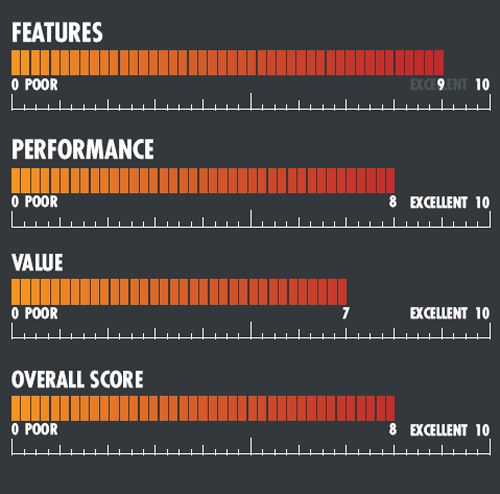 BOTTOM LINE
With other full-featured, high-performance Blu-ray Disc players going for as low as $200, the LG BD590 is a tough sell - more so when you realize it can't be upgraded to play 3D Blu-ray Discs. And as a first-generation player/harddisk combo, it definitely has room for improvement in the critical interface that consolidates your content options. Yet even as is, this more-than-a-player comes highly recommended for everything it does and does well. I'll be sorry to see my review sample go back.
LATEST VIDEO