LG's First Ultra HD Blu-ray Player Does Dolby Vision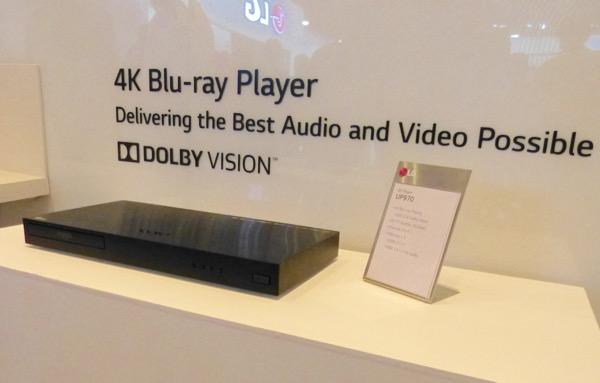 The first few Ultra HD Blu-ray players to arrive in 2016 had one thing in common: no support for the Dolby Vision high dynamic range format. No surprise there, since Dolby Vision-format movies aren't yet available on Ultra HD Blu-ray disc.
Now it's 2017 and things are looking different for Dolby Vision on Ultra HD Blu-ray. Warner, Universal, and Lionsgate have all announced plans to release Dolby Vision movies on disc in early 2017. And hardware manufacturers are following suit at CES by announcing Dolby Vision-compatible players, including LG with its UP970.
In addition to Dolby Vision support, which will arrive via a firmware update LG intends to make available later this year, the UP970 provides dual HDMI outputs to enable separate audio and video connections to a TV and AV receiver. All major streaming services that offer Dolby Vision, including Netflix and Amazon Video, are supported, so viewers should be able to stream compatible online content once LG's firmware update arrives.
WHERE TECHNOLOGY BECOMES ENTERTAINMENT