Best Sound at 2014 CES: Joseph Audio's Pearl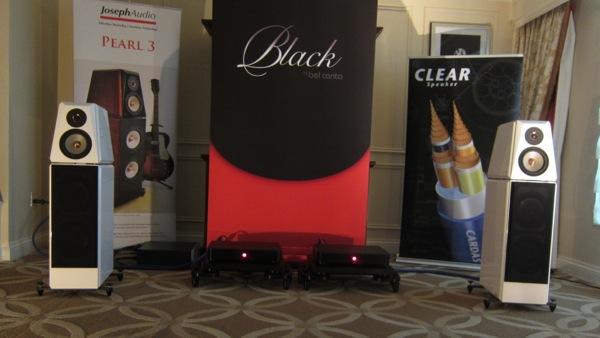 Joseph Audio wins my vote for the best sound I heard at CES this year, with the qualifier that I didn't have time to visit more than half of the rooms st the Venetian Hotel, the site for high-end audio.
The Pearl 3s were driven by Bel Canto's new Black series SC-1 preamp-D/A converter, and a pair of their monoblock amps. The system sounded stunning, as it should for its over $80,000 price (not including cables). The speakers themselves are $31,500/pair. Unfortunately, Joseph Audio doesn't make a suitable center channel speaker for them, but you could always buy three!
In addition to its flagship Pearl, the company introduced two new models, the stand-mount Prism ($3,700/pair), and the tower Profile ($7,000/pair), both pictured below These are intended as more affordable versions of the current Pulsar ($7,700/pair) and Perspective ($13,000/pair). (We're sensing a trend in Joseph Audio's product names. Perhaps in the future we'll see a Polaris, Prefect, Predicate, Precept, Praetor, or....).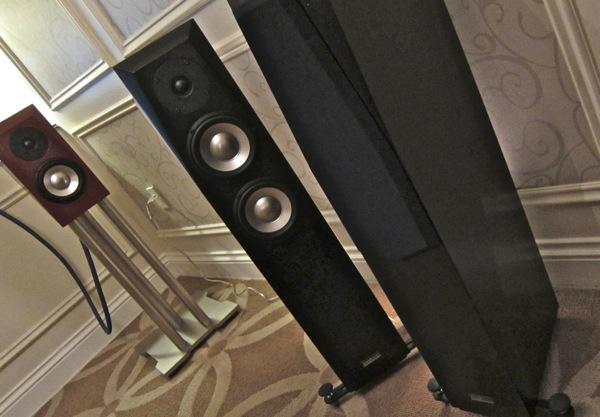 Those familiar with Joseph Audio products will note that prices for the Pulsar and Perspective have increased 10 percent over last year.