At the Intersection of Art and Sound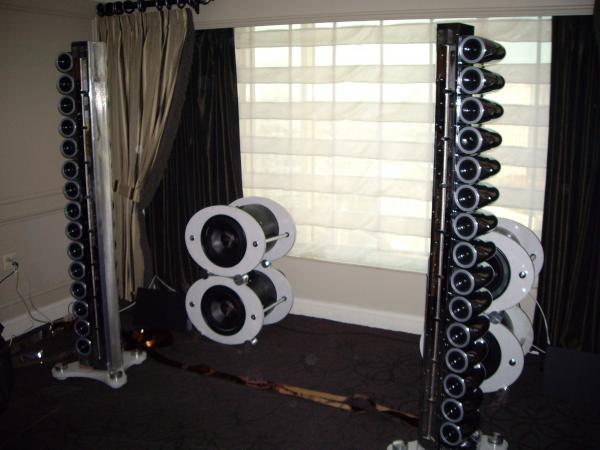 TOWERING TROPHY
Quite possibly the most striking speaker system at 2014 CES, Scaena's statuesque Iso-Linear Array is made of chrome-encased stone and boasts 15 midrange drivers and nine ribbon tweeters per column. The subwoofers have 18-inch drivers and are governed by a digital bass-management system that employs a 32-bit SHARP processor and 24-bit Crystal A/D and D/A converters. Asked who might be interested in this sonic work of art, designer Sunny Umrao does not mince words: "People who have the best but still want something more—a trophy of achievement." At $75,000, it is a trophy, indeed.
TABLE'S TURNED Aimed at "ambitious newcomers," the Thorens TD 209 is a plug-and-play, belt-driven turntable with a pre-installed tonearm and moving-magnet cartridge. The platter is an aluminum and black acrylic sandwich with a thin layer of paperboard in between for decoupling; the paperboard layer was added when the engineers accidentally discovered that its addition improved performance. If you prefer a classic design, the TD 206 offers the same components and performance but with a conventional (rectangular) plinth and dustcover. Both models are made in Germany and will be available this June in red, white, or black for $1,499.
SMILE WHEN YOU'RE DOWN…and MartinLogan's classy little music system, the Crescendo ($899), will pick you up.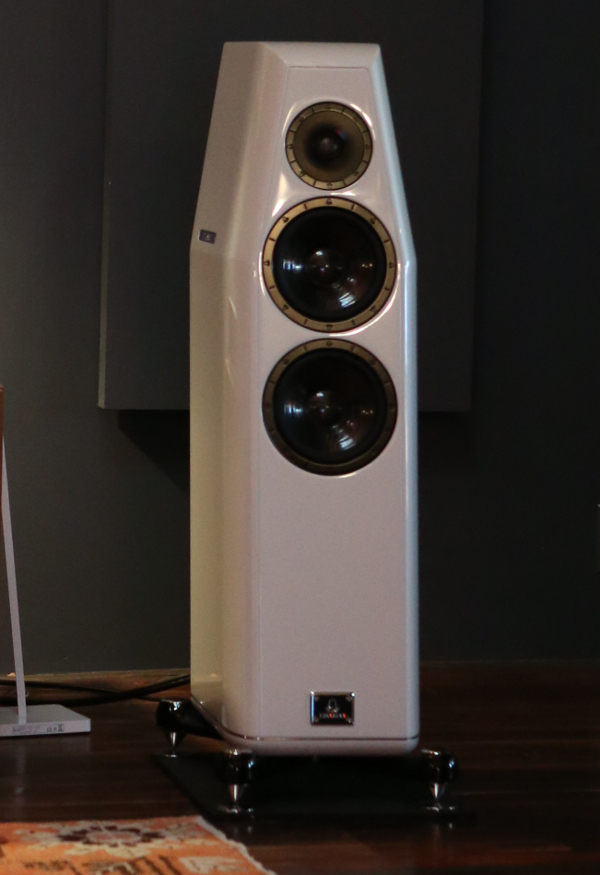 POLYGONAL PARADISE Kharma's Elegance db7 tower has an updated resonance-absorbing spike suspension system, improved 7-inch composite woofers, and a new, pure beryllium tweeter, which the company says is "the next best material to diamond." Another new twist: The trim rings around the drivers are magnetic so they can be easily changed. Oh, and all internal wiring is pure silver. Available in a dozen fine finishes, the db7 is priced at $26,000.