Interacting with Panasonic's 8K Tabletop Display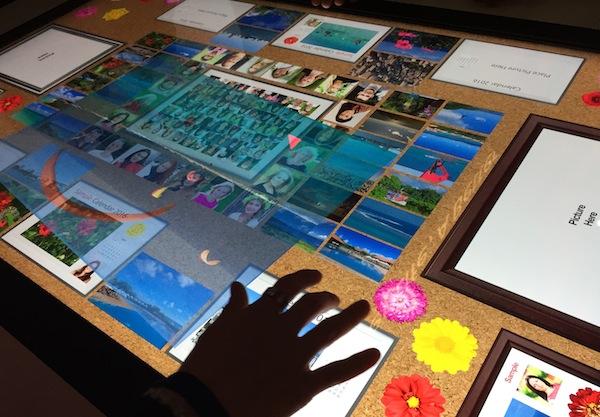 With TV makers focused on releasing 4K TVs with an expanded range of capabilities (HDR, wide color gamut, etc.) at CES 2016, the idea of a consumer 8K TV seems far off. Japanese broadcaster NHK has been demonstrating 8K for several years now at trade shows, however, and it plans to use the Tokyo 2020 Olympics as a platform to debut an 8K-res TV broadcast format.
With such developments under way, it didn't come as a surprise to see a number of 8K TV prototypes at CES. Everyone from Panasonic and Samsung to Konka had 8K going on in their booths. One of the more compelling demos was Panasonic's 8K Interactive Table. The company's intended use for the 55-inch, wide color gamut display is for industrial applications such as product prototyping, architectural design, and surveillance/security. Looked at up-close, the range of detail in displayed photos and text was stunning. I'm not sure if I need an 8K TV in my living room, but I wouldn't mind having one of these for a coffee table.
WHERE TECHNOLOGY BECOMES ENTERTAINMENT