Integration
Simple ways to set free your photo, music, and video libraries for the "10-foot" home theater experience.
Like most people, I have a digital camera, and I also recently bought a high-definition camcorder. They take detailed, gorgeous pictures that I upload onto my computer. And that's where they've been locked up—in hard drive prison. I've also started downloading movies and TV shows that I've missed from the Internet. I sit at my desk and watch them on my relatively small computer monitor. But it's not very comfortable or satisfying. And it's particularly difficult for friends and family to crowd around my computer to see photos of my last vacation or watch the video of my son's graduation. I transfer my favorite tunes from my computer to my iPod. But when I relax, I want to curl up on the couch cushions and listen to music on my full-range speakers so I can hear the details of the music. I also want to have slide shows for my friends and family (like we did when we had slide projectors) in the comfort of my living room. And the only place I ever want to watch movies is on my 1080p plasma.
Now it's finally possible to free our digital media—photos, music, and movies—and enjoy them on our home entertainment systems while relaxing 10 feet away in a recliner. The same home network that connects your computers makes it possible to transfer your media library to a high-definition home theater. Today, a number of solutions converge (connect) home office to home theater. And you don't need to have a high-end, high-definition home theater to take advantage of them. There are connections on some devices that let you listen or watch on just about any TV or A/V receiver.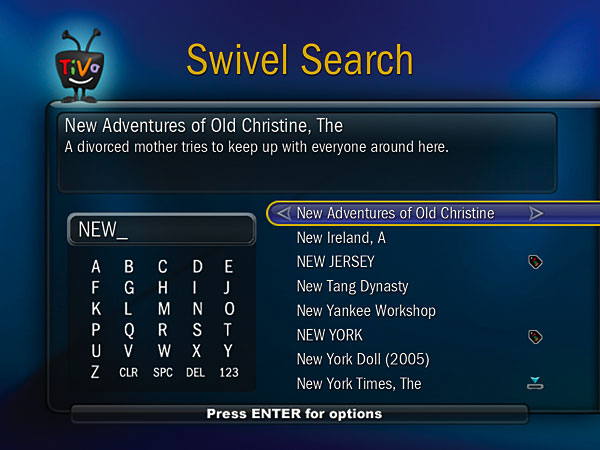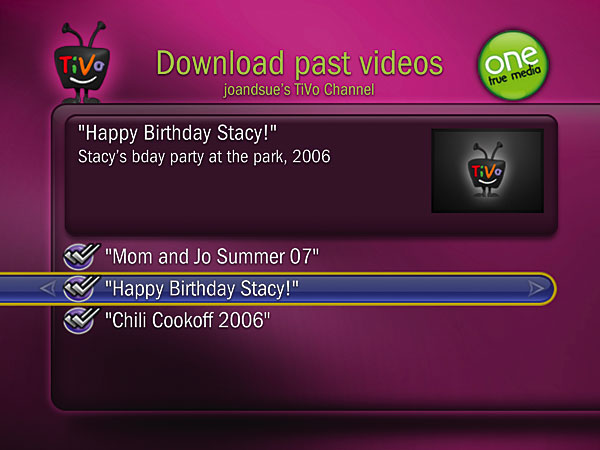 Whether you want to just listen to your music, watch a movie without having to rent and return a DVD or Blu-ray, or access all of your digital media, there are devices that can make it happen. Surprisingly, they're relatively simple to set up and use. These devices also come with a wide range of features and functions and are available at various price points. To choose the right solution, you first have to decide what's important to you. Do you want to listen to music, watch movies from the Internet, play a slide show, or do it all? But don't shortchange yourself. Once you experience your digital media on your TV, it'll be the only place you'll want to watch all of your media.
Just Music
Single-function devices are easy to use and perfect if you only want to do one thing, like listen to music or watch movies. Perhaps you have a large music library and a good A/V receiver and speakers. If you long to relax to good music or blare out some tunes to dance to, there are simple ways to play the music you own and even listen to Internet radio stations from around the world.
For a simple solution, you can connect your iPod or portable music player to your A/V receiver. Docking stations can display your music library on your TV and come with remote controls to navigate. Many home theater sound systems also come with docking stations or make them available as add-ons.
Some A/V receivers now provide network connections. Denon and Yamaha make receivers with an Ethernet connection that finds music libraries on your home-networked computers. (You can connect the computers wirelessly, but the receivers have to be hard wired.) When you switch to the Net/USB source, a menu displays on your TV screen. The menu will show a list of music libraries from connected computers. You can then pick your favorite songs and listen in stereo or surround for a full music experience. Or you can listen to Internet radio by clicking on it in the Music menu. You can choose from popular stations or by music genre or country. Practice your French and listen to one of France's stations or hear the top-40 hits in Australia.
Just Movies
If you're a movie buff, some set-top boxes connect to your TV and the Internet (either wirelessly or via Ethernet cables) and let you download from a large selection of new and old movies and TV shows. It's perfect if you want instant gratification or want to skip trips to the video store or post office. Two devices allow you to browse in comfort from your couch, click, and play right away.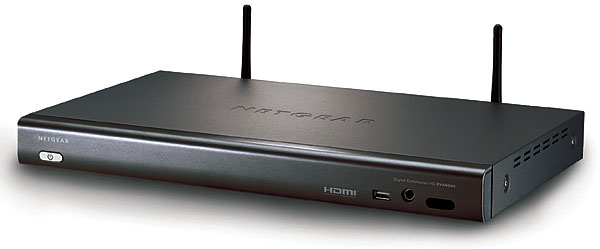 You've probably heard of Netflix, the online movie rental service, which sends out 1.9 million DVDs every day from a selection of 100,000 titles. For a monthly fee, you can add DVD titles to a list (queue), and Netflix will then send you DVDs from your queue by mail. You then mail the titles back when you're done. Now, in addition to their already convenient service, Netflix also offers instant movie downloads to your PC and a set-top box—Roku's Netflix Player ($99). This paperback-sized box connects to your TV and the Internet. It instantly streams movies to display on your TV. Streaming means that you are watching the movie directly from the Internet; the Netflix player does not store it. There are 10,000 titles available now. While the box is ready for high definition, HD video streaming won't be available until 2009. Also, you must have a 1.5-megabit-per-second Internet speed to download videos. Video quality depends on your Internet connection speed: The faster your connection, the better the quality. Faster connections can provide DVD-quality playback. But slower connections are comparable to watching a VHS tape.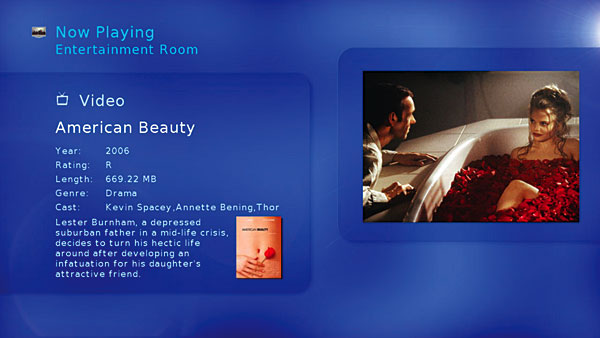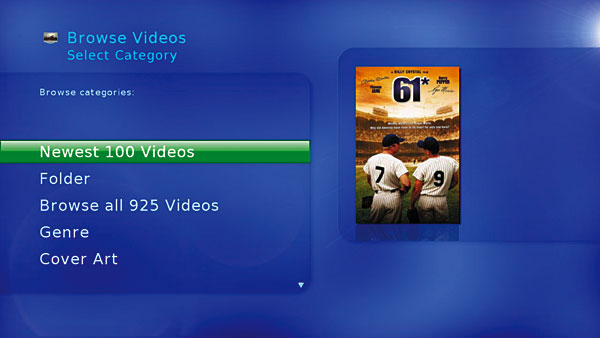 VUDU is another movie-only delivery device. The first thing you notice is the odd-shaped four-button remote. You use a scroll wheel on the remote to choose from visual lists of movie titles. Along with the typical Recently Added and Most Popular categories, VUDU offers various collections of movies. Some of its categories include Academy Award Winners and fun groupings like Into the Woods and Eat, Drink, and Be Merry. You can also click on a number of genres for a customized list of romance and musicals, horror and sci-fi/fantasy, or any combination that suits your mood. When you choose a title, VUDU suggests similar titles for you. VUDU is high definition (when available and with a capable HDTV). You can rent a movie for around $4, which gives you 30 days to start the movie. Once you've started the movie, you have 24 hours to watch it. Be sure you aren't tired when you start watching a movie, or you'll have to find time the next day to finish it before the 24 hours is up. The VUDU includes hard-disc memory, which means that you can buy up to 50 movies for about $20 and store them to view again and again. The VUDU XL can store up to 500 standard movies. Like the Netflix box, you can watch a movie instantly if you have a 2-Mbps Internet connection (4 Mbps for high definition). If you have a slower-speed connection, you can choose your movie earlier in the day and download it in time to watch it in the evening.
Get All of Your Digital Media
If you want to free up all of your media, including your photos, you'll want a digital media adapter (DMA) that bridges your computer to your home theater. A DMA takes media files that are formatted for computer and translates them to play on your TV and A/V receiver. DMAs are sold as set-top boxes with names like PC to TV or Media Bridge. Some DMAs are built into TVs, Blu-ray players, video-game consoles, or DVRs. What differentiates one DMA from another is the number and kinds of files it can translate. Some can translate only Windows media, Windows and Mac, Quicktime movies, or DivX.
Computer accessory manufacturers like Linksys, D-Link, and Netgear (who also make routers and other networking devices) make simple DMA set-top boxes. You simply connect them to your TV and your home network (wirelessly or via Ethernet cable) and choose from the list of computers or servers on your network. This lets you access all of the photos, music, or home video files that reside on the computers in your home. Choose music and a photo album, and voila: You have an entertaining slide show on your home theater. Some DMAs, like the Linksys DMA2100, simply work as Windows Media Center extenders. Their onscreen menus look just like the Windows Media Center on your PC. Note that the Xbox 360 is also a Windows Media Center extender, but you have to shell out the extra money for the Xbox 360 Elite to get an HDMI output to enjoy the best in HD connectivity.
Ready to upgrade your TV to one with breathtaking high definition and a built-in DMA? The Pioneer Elite KURO PRO-1150HD plasma HDTV features a Home Media Gallery menu option. I connected this TV to my home network via an Ethernet cable and then pushed the Home Media Gallery button on the remote. I was awestruck at the quality of my photos, videos, and music and how easily the TV found them. Every time I turned on another computer, it showed up on the Home Media Gallery's server list.
Solutions to Do It All
Doing it all doesn't just mean that you can connect to your local photos, home movies, and music. It means you can also connect to the Internet to get pictures, podcasts, YouTube, and downloadable movies. While it may seem complicated to offer so many options, there are three noteworthy solutions that provide simple menus, are easy to hook up and use, and are from manufacturers that will expand their offerings in the future.
First, there's the Apple solution. Apple is known for simplicity and for its closed system that only plays music and video from Apple's iTunes application. With Apple TV, you simply connect the box to your display and connect to power. If you have a wireless router and your computer is turned on with the Mac or Windows version of iTunes open, you're ready to go. The $329 model includes 160 gigabytes of storage, so you can buy and save videos or download them to your iPod to watch on the go. Along with movie downloads, Apple TV partnered with YouTube for videos and Flickr online for photos. Syncing to the computer is an effortless process. Because the computer has its own hard drive, you can play the stored files without turning on the computer once it's synced. The Apple TV is your only option if you want to play rights-protected purchased iTunes movies and music without connecting your computer directly to your home theater. As a bonus, you can watch your favorite photos drift by on the Apple TV's floating photo screensaver.
The TiVo HD receiver has two digital CableCARDs and a cable tuner, so it can replace your current cable box. TiVo's classic Now Playing menus make it easy to navigate to your recorded shows and available online services. The online services include Amazon Unbox for movie rentals, YouTube, the Onion, and Picasa and Photobucket photo services to view photos that are stored online. You can even upload your home videos to One True Media. When you enter the names of people you want to share with, the movies will show up on their TiVos' Now Playing menus. TiVo has more audio and video partners than a square dance, which gives you a wide variety of music and video—from fitness and do-it-yourself videos, to Bravo and other channels. You can even buy movie tickets through Fandango. If you want to connect the TiVo to your Mac or PC, you will need to download TiVo Desktop Plus. I'm assured this is simple to do, but it was quirky when I tried it.
The Netgear EVA8000, also called the Digital Entertainer HD, is a complete media bridge. It's fast. It quickly finds and plays media and has a simple-to-use menu. Netgear recommends that you pair your EVA8000 with an NAS media server to store all of your media. If you use a separate media server, you don't need to have your computer turned on. This happened to me when I tried to connect my devices and my computer went to sleep. With or without the media server, this is one of the most complete solutions. When you connect a device in more than one room, your media can follow you. You can start to watch media in one room and finish in another room. I particularly like that you can send a message to show up on an EVA8000 in another room. If you don't want to chase down your kids, you can pick a pre-loaded message like "Dinner!" or "TV off, please!" or create your own message.
Netgear packed the Digital Entertainer HD to play a larger variety of music and movie formats than any other comparable unit. It plays non-protected iTunes files and displays raw TIFF or PNG, as well as the ubiquitous JPEG photo files. It even supports BitTorrent, a format that many online movie stores use for sale or rental. The Digital Entertainer HD finds BitTorrent, and you download it to your computer. The Netgear EVA8000 also has an impressive array of partners. You can watch YouTube videos, view Flickr photos, or access media from a number of online RSS feeds like National Geographic, Yahoo Photos, and the New York Times. Or you can add your own favorite feeds and podcasts. You do it all from a simple menu, so you don't have to browse the network. For those days when you spend too much time indoors, the EVA8000 even displays the local weather along with the main menu. If you want to be able to do it all, like make slide shows, listen to your music or Internet radio, watch YouTube and rent movies, the Digital Entertainer HD can handle it. The EVA8000 wins my vote for the best all-around solution under $350.
Having It All Customized for You
Although many devices promise to be easy to install, there can be challenges—particularly when you want to add multiple rooms or media servers. A media server stores all of your media in one place so you don't need to keep your computer turned on. You can purchase a media server for under $300, and if it connects easily, you're ready to go. But they can also be quirky. This is when it's time to call an installer.
Some high-end media servers are only available through custom installers. If you have a large library of DVDs and want very high quality on your home theater system, or want to access your media in multiple rooms, the Kaleidescape system and Niveus Media Centers are the cream of the crop. In the typical scenario, an installer would load your server with content and set it up with other home controls like lighting, shades, etc. This is far from a low-budget solution. It costs close to $10,000 or more for a complete system. Both Niveus and Kaleidescape are only available through custom installers and are not available at retail stores.
If you own a large DVD collection, Kaleidescape (not Blu-ray Disc compatible yet) is an excellent way for you to sort and enjoy the movies and music that you own. When you choose a title on the cover art grid, the adjacent titles on the grid swirl and switch until the neighboring covers are most similar to the highlighted title. The movies may both be romantic comedies, or they may share an actor or director in common. This switching makes it easy for you to find titles that are out of frame and delights you with movie suggestions you may have forgotten you own. You can sort the list menu by many different categories, like genre, year, or actor. Once they're re-sorted, the titles appear on the screen, so you don't have to go back to the top of the list to scroll through the new assortment.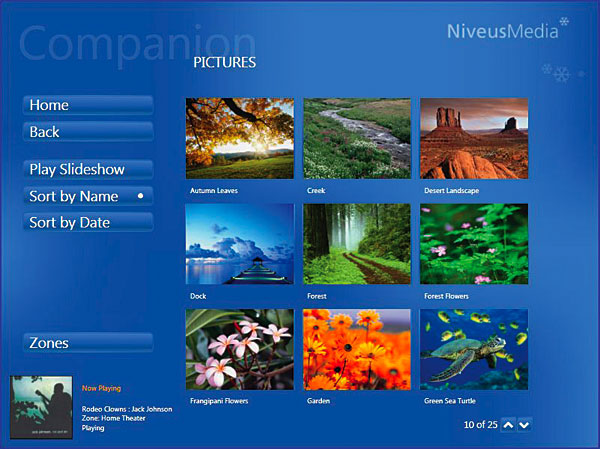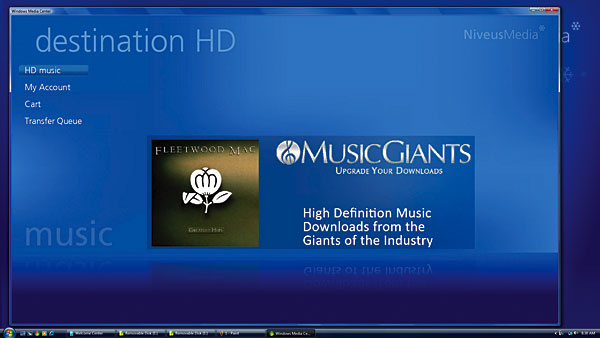 Kaleidescape has its own extensive database of metadata (cover art, background information, genres, tags for searching) for more than 75,000 titles so it doesn't have to retrieve the information online. When you select a song, you'll see a display of animated equalizers and a slide show of artist photos, along with complete artist biographies and other interesting trivia.
For videos, you can extract your favorite scenes from a movie and play just that scene. It's great when you want to show your friends the diner scene from When Harry Met Sally. Using a computer, you can access Kaleidescape to add or edit your own data. You can also search words and put together collections of scenes or movies to play together. Kaleidescape models start at $14,000, and each includes a hard drive that will hold 150 DVDs. This does not include installation, remote controls, or loading service. Understand that "loading service" means loading the DVDs and CDs that you own. So far, Kaleidescape has won lawsuits from the DVD Copy Control Association (CCA), which licenses digital rights management encryption and decryption. Users can continue to copy DVDs for personal use because of the strong security software Kaleidescape uses. The new models upscale to 1080p for an experience that's close to high definition. The upscaled images aren't true high definition, but they look pretty good for regular DVDs. If you are looking for a high-definition experience, you'll want to check out the Niveus Media Center.
When you want to distribute high-quality media throughout your home, the solution is the Niveus Media Center. This Windows Home Server stores pictures, home movies, and music and records TV programming from a connected cable tuner add-on with two CableCARDs. Niveus includes a built-in Blu-ray player, and you can connect the Media Center to an external DVD changer. The Media Center upconverts the DVD, resulting in a high-quality picture on your HDTV. Niveus Media Center models have very fast processors and video cards. It allows you to send high-definition audio and video to up to four zones in your home. It can also stream music throughout your home with customized installation. The popular Rainier edition is $3,299. You'll also want to get the digital cable receiver I mentioned above for $1,499, and possibly the Ice Vault 200 external DVD changer for $1,599. Plus, you'll need an extender (DMA) for each room, Niveus's EDGE ($1,499 each). Niveus offers custom installation and will load your CDs to the Media Center for an additional cost.
Tips and Needs
You may use these devices to connect your PC to your home theater, but most of them have features that require an Internet connection. Logically, you'll have a better downloading experience if you have a DSL or broadband Internet connection of at least 1.5 Mbps.
To connect your computers to your home theater, you need a home network. You can use a wireless router connected to a computer and an Internet modem. Or you could install Ethernet cables that run from room to room. You could also get a power line extender. This device lets you connect an Ethernet cable, plug it into an electrical outlet in one room, and then connect another unit to an outlet and your router. It uses your existing household electrical system to send information, audio, and video. You must plug a power line extender directly into a wall or into a power line compliant (PLC) power surge protector.
For a better music experience, choose a high bit format (320 Kbps or above) when you download music or rip your CDs to your computer. MusicGiants offers high-quality online audio downloads, but you can also choose this quality as a preference on other download services. The files are bigger, so they'll eat up memory on your computer or portable music player, but the listening experience on quality speakers is well worth it.
I'm sitting in front of my home theater as I write and wanted a little musical accompaniment. I picked up the A/V receiver remote and clicked on my Favorite Tunes playlist. Now I'm listening in five-channel surround with excellent quality. Since I've experienced connected media, I feel limited watching only movies and TV shows on my home theater. I can now click on any available released movie and watch it anytime I want. And it's easy to do. Plus, you can choose a networked A/V receiver, a movie download box, a complete solution like Netgear or Apple TV, the high-end installation of a Kaleidescape or Niveus system, or a component with a built-in media extender. Whatever option you choose, once you've let your media loose, you'll never want to leave it locked up in your computer again.