The Incredible Vanishing TV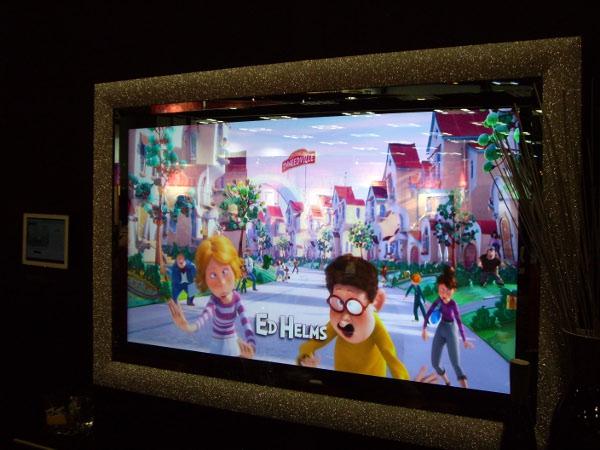 TV bling? Who knew. Séura, the master of TVs that morph into mirrors and mirrors that turn into TVs, is showcasing the Crystal Frame Vanishing Television Mirror at CEDIA Expo. Incredibly, all that glitters around that 55-inch screen is not gold but a gazillion tiny Swarovski crystals. Really. How much will Crystal set you back? How's $16,500 sound? Séura offers more than 100 vanishing TV options with screens ranging in size from 10 to 75 inches with prices from $2,000 to $35,000.
The company is also introducing the Storm 1080p outdoor television with LuminOptics technology, which is said to ensure a bright, clear picture even on those sunny days when you're lounging poolside. Highlights include an anti-reflective tempered safety glass cover, an airflow system to control moisture brought about by extreme changes in temperature, an O-ring system that keeps water and other contaminants at bay, aircraft-grade aluminum construction and the ability to withstand temperatures as low as 30 below zero or as high as a scorching 140 degrees. Available in 42-, 47- and 55-inch screen sizes.