Watch A-List Movies for Free on IMDb TV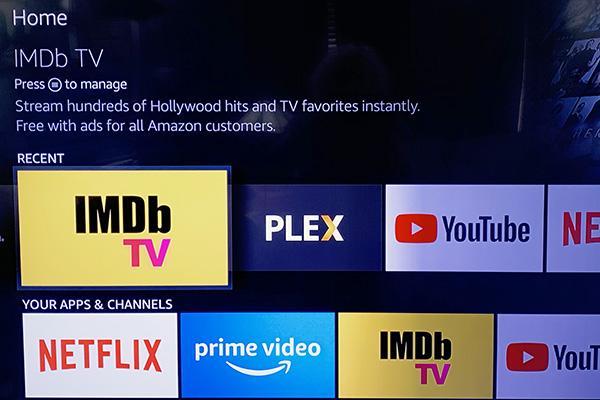 In the search for alternatives to cable and satellite, there are a number of streaming solutions. Most require subscribing to live TV packages along with Netflix and other TV and movie apps, which can cost as much or more than a monthly cable bill.  There are free alternatives. IMDb TV is one of the newest ad-supported, on-demand movie and TV apps. The service launched in January as "Freedive." In June, it was rebranded as IMDb TV, as new content partners brought a slew of new titles. If you can put up with a few commercials, IMDb TV now offers A-list movies and TV shows.
IMDb TV is part of the IMDb (Internet Movie Database) app and website.  The online database includes a wealth of information about movies, TV shows, video games, home videos, and streaming content. The data includes everything from plot summaries, cast and crew lists, trivia about films and personalities, and more. In our household, there's seldom a time when we don't open the IMDb app to find out the name of an actor, other movies from the director, or facts about the movie we are watching. According to Wikipedia, IMDb lists approximately 6 million titles and has 9.9 million personalities in its database.  
After a modest launch in January, IMDb TV made new deals with Warner Bros., Sony Pictures Entertainment, and MGM that expand the service's video-on-demand library to "thousands" of new movies and TV shows, which became available to stream July 1.  
The July boost in titles has made it a viable alternative to Netflix and other paid apps. IMDb claims to have half the ads of network TV. Ads vary from title to title but in my experience there are two short ads every 10 minutes or so. When you compare that to 5 minutes of ads with 2 minutes of content in between (I once timed it while watching Scandal), having to put up with a few short ads to watch free content is a good deal.  
La La Land is one of the titles that became available on July 1st.  This is the first time the Academy Award-winning movie has been available on an ad-supported streaming service.  Other exclusive titles include Captain Fantastic, Anthropoid, and the 2016 version of Ben Hur. 
A number of A-list movies have also appeared since July, including Silver Linings Playbook. Classic, award-winning and popular older films Stand By Me, a couple of Karate Kid movies, the Pursuit of Happyness, Age of Adaline and popular favorites like Patriot Games, A River Runs Through It, Love Story, The Mask of Zorro, Ghost Rider, Jerry Maguire, and Crouching Tiger, Hidden Dragon are just a few of the movies you can watch for free.
There aren't any current TV shows, but there are some relatively recent network shows including The Middle, Leverage, and Heroes as well as oldies like Columbo, Gilligan's Island, and Dallas.
While many subscriptions services — Amazon, Netflix, Hulu, CBS All Access — have been producing big-budget original programming, IMDb's originals are in line with its movie information roots. The original series are documentaries related to movies. Casting Call covers some of the behind-the-scenes scoops on actors who auditioned for famous roles but didn't get the part. What We Know…So Far covers on-set news from upcoming movies. Evolved is a fast-paced look at the evolution of special effects. Other originals follow IMDb reporters at events like the Oscars and ComicCon. 
IMDB TV can be found as a row in the Amazon Prime Video app, or as a stand-alone app on Fire TVs.  Since 1998, IMDb has been a subsidiary of Amazon.
IMDb TV is not the only free, ad-supported streaming movie and TV service.  Outside of its exclusive titles, many of the movies on IMDb TV are also available on other free services including the Roku Channel, Sony's Crackle app, Viacom's Pluto TV, Walmart's Vudu TV, and Tubi TV.  If you are not averse to watching a few commercials, there is a lot of free content available to stream.  IMDb TV is easy to find if you have Amazon Prime Video, and if you have a Fire TV, all you have to do is say "Alexa, go to IMDb TV."  It's free. It's worth a try. You might even find a few titles not available on Netflix.